Systech Overdrive

Vintage Systech OD

I bought this Systech Overdrive way back in 1974 when I was working at Whittier Plaza Music and I still have it! It was made by Systems & Technology in Music, Inc. in Kalamazoo, Michigan. Systech was a collaboration between Greg Hochman (Keith Emerson's Moog tech) and Charlie Wicks (who founded Pro-Co, home of the RAT).It has a sweepable, Wah-like EQ, an MC1458 and hard clipping diodes. It's a buffered bypass pedal and is old-school sturdy, weighs around 1.4 kg. I decided to make a clone of it in a much more pedal friendly 1590B enclosure with a standard DC jack, Led status indicator and a relayed true bypass. I also added an active Baxandall tone stack with treble and bass controls to make it even more versatile. I has a very unique type of distortion that is tight and the 'eq' control sweeps a highly peaked midrange giving it control over a cocked wah type of tone.

(click the pictures below for a larger images)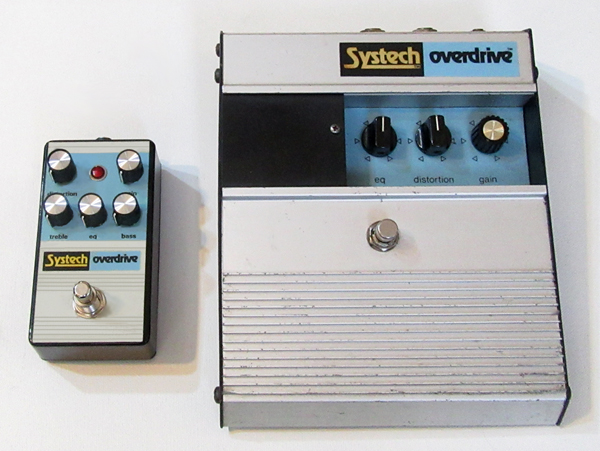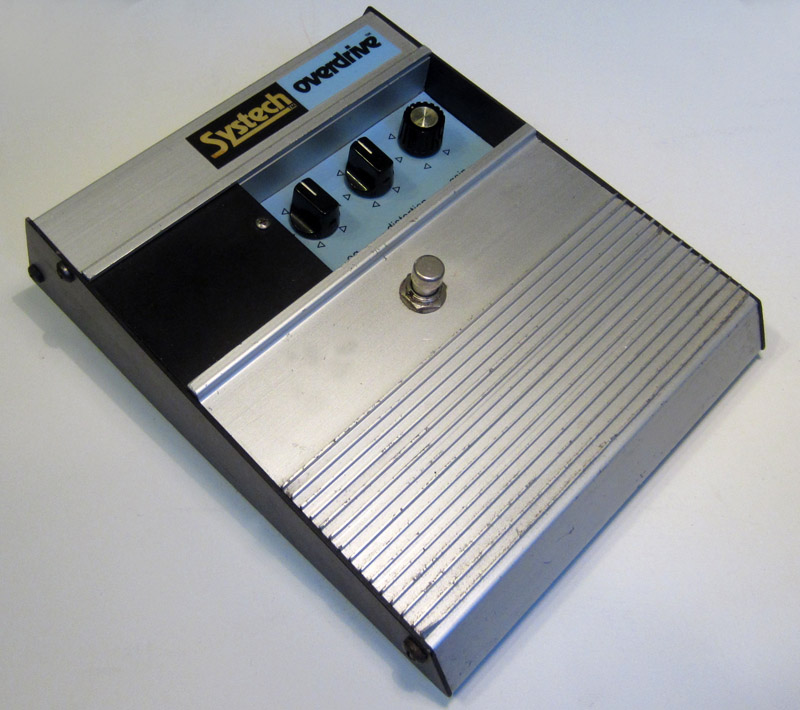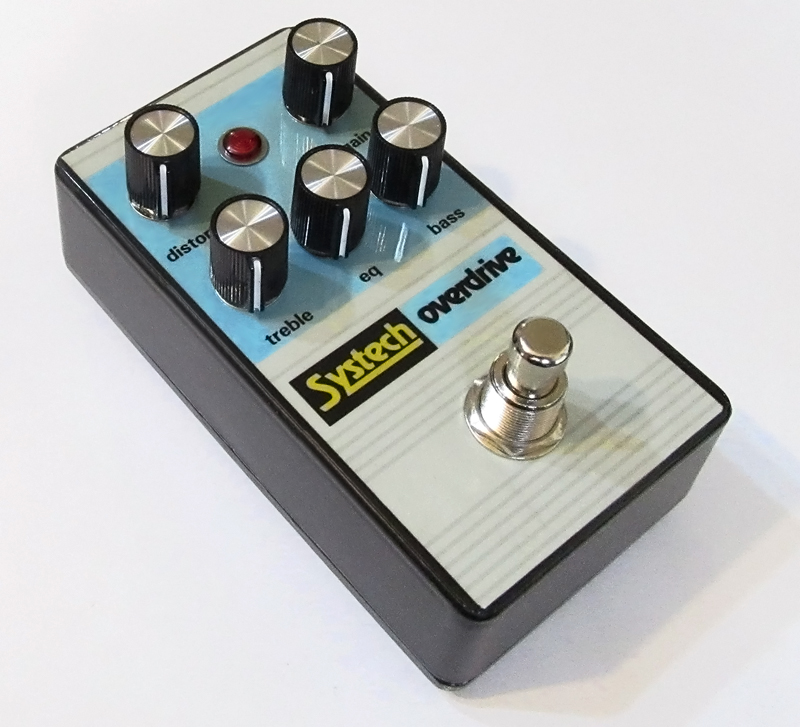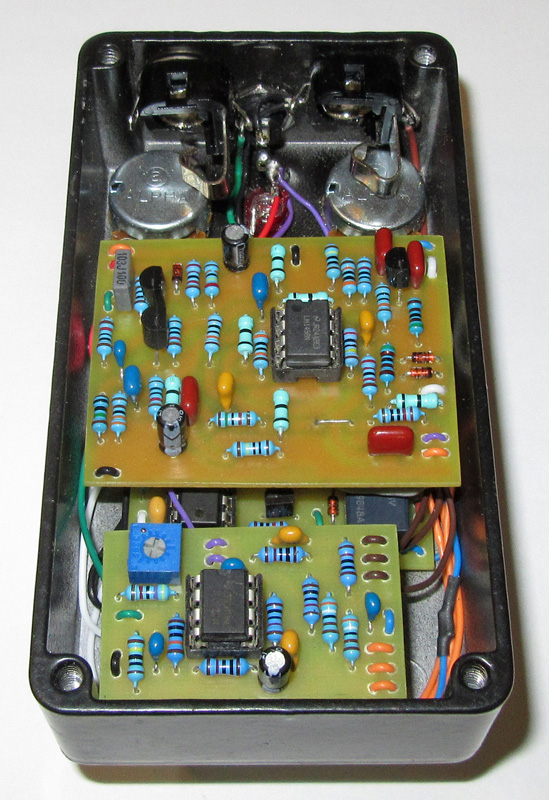 Here's the pics of the clone in its much smaller enclosure. I couldn't be happier with the result. A 1590B with all top jacks, relayed true bypass, LED status light and active treble and bass controls.