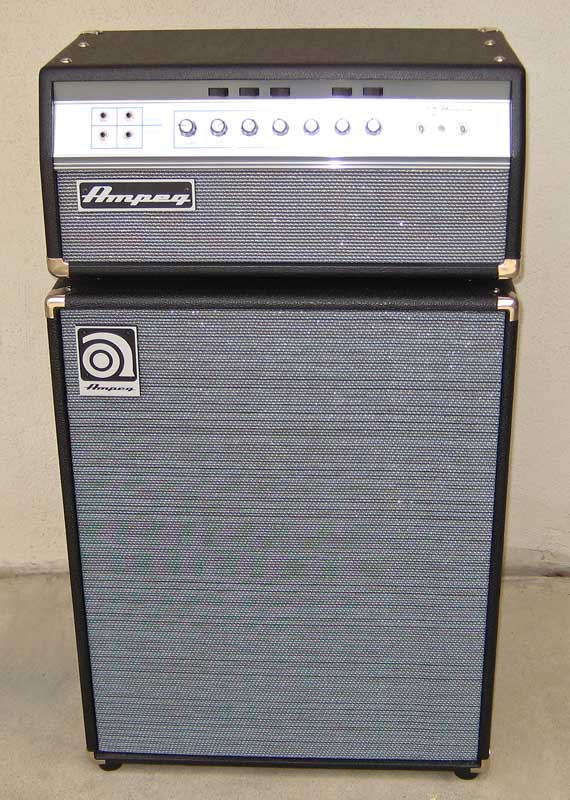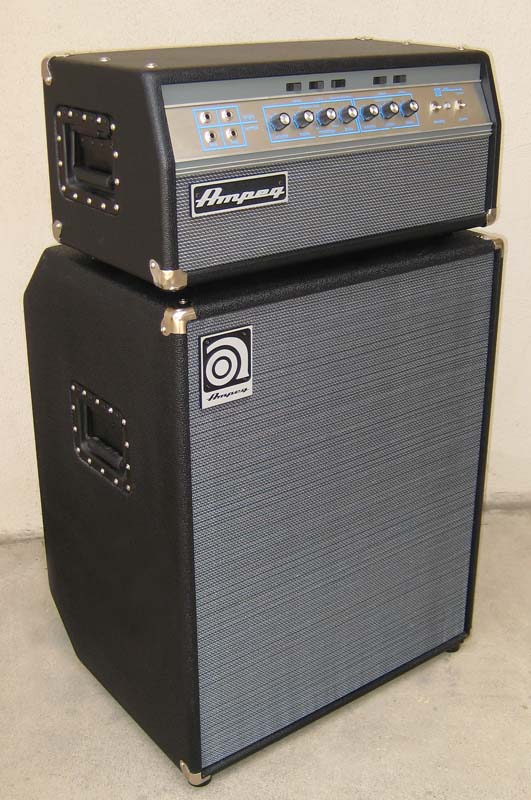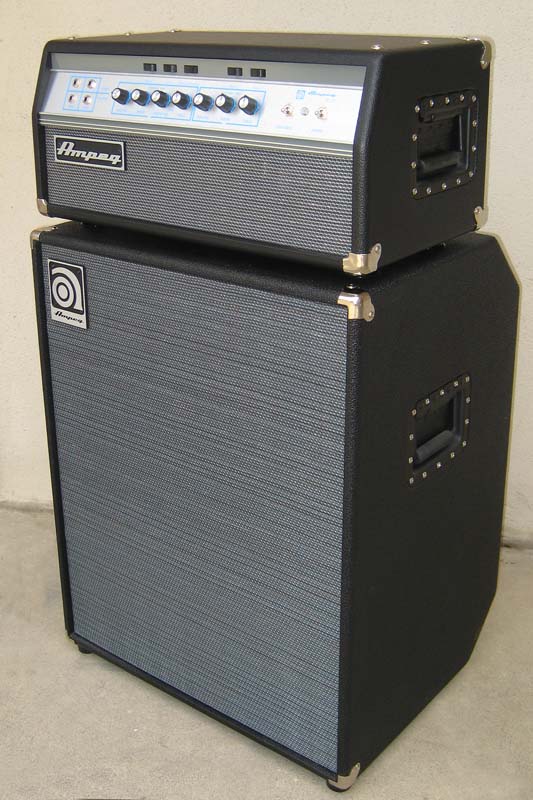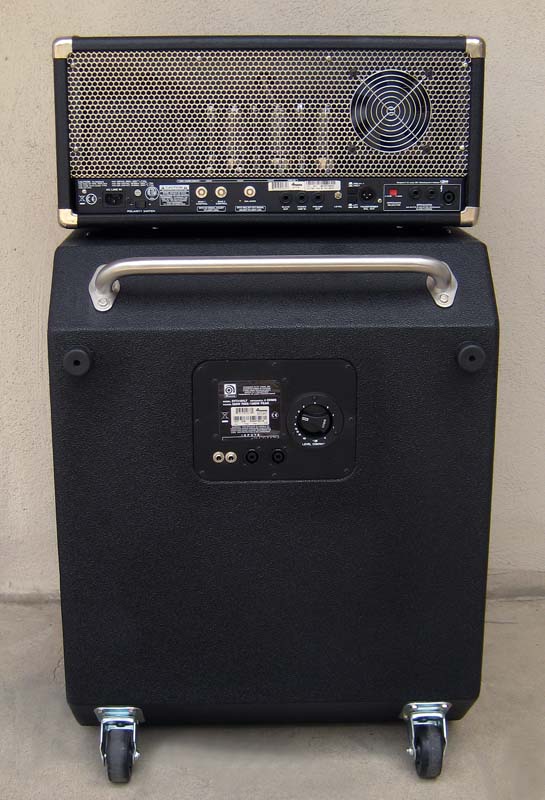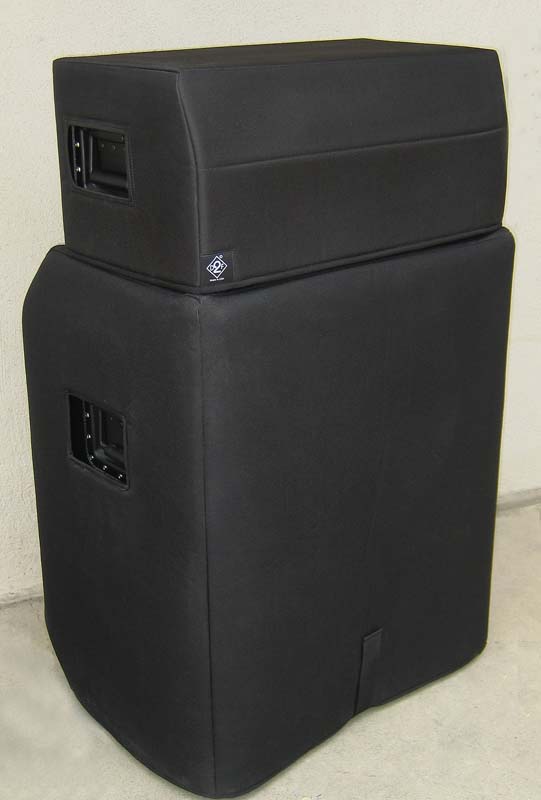 AMPEG SVT- 410HLF Cabinet

MINT w/ vintage blue grill cloth

For sale is an Ampeg SVT 410HLF speaker cabinet with Ampeg vintage blue grill cloth (to match the new Ampeg SVT VR head). This listing is for the speaker cabinet only. THE SVT-VR HEAD IN THIS LISTING IS NOT INCLUDED and is shown in the pictures for demonstration purposes only. It comes complete with a heavy duty $100.00 TUKI padded cover (as shown).

This less than one year old cabinet is in mint condition and works flawlessly. It was used on only one gig and was not pushed hard. There are no buzzes, rattles or issues of any kind. The cabinet is made out of Baltic Birch plywood (not particle board) and sounds awesome!.In my opinion, this is the best and fullest sounding Ampeg cabinet made and offers the lowest lows (28Hz). A new grill cloth board was made for it and I had the vintage blue Ampeg grill cloth installed on it, but if desired I will also include the original black grill cloth board with it.

Due to the weight of this cab, this item is available for pickup only. I am located in Orange County, (southern) California (Westminster-zip 92683).

From the Ampeg site:

This is the speaker cabinet for the bass player who demands the ultimate in a single, compact cabinet setup. The SVT-410HLF delivers devastating low-end bass, all the way down to 28Hz, thanks to four 10" speakers working together to move a tremendous amount of air. The SVT-410HLF actually moves 10% more air than two 18-inch speakers, and 25% more than three 15-inch speakers! And those leviathans simply can't respond to transient peaks as quickly as four tens can.

The SVT-410HLF also delivers superb top-end, thanks to its 1" horn driver, strategically crossed over at 4kHz. This is a favorite enclosure for such artists as Meshell Ndegeocello, John McVie of Fleetwood Mac, and Ricky Skaggs' bass player, Mark Fain.

The Ampeg SVT-410HLF is the supreme speaker enclosure for the multi-string bass player seeking both superior power handling and true high-fidelity performance.

Tilt Back Handle Bar

1/4" and Neutrik Speakon® Jacks

Variable HF "L-Pad"

Baltic Birch Plywood

3" Dolly-Style Casters

LF Drivers: 4 x 10"

Voice Coil: 2"

Magnet Weight (each): 30 oz

HF Drivers: Horn/Driver

Voice Coil: 1"

Magnet Weight (each): 8 oz

RMS Power Handling: 500-Watts

Frequency Response (-3dB): 48Hz-18kHz

Usable Low Frequency (-10dB): 28Hz

Nominal Impedance: 4-Ohms

Sensitivity: 98dB

Maximum SPL: 125dB

Dimensions (W x H x D inches): 24 x 30 x 19

Weight: 110 Pounds