The early Peavey F-800B Super Festival amps have a unique overdrive/distortion circuit, are very sought after and very hard to find these days (the later version with the distortion footswitch is much more common). After doing quite a bit of research on Talkbass, one of the members that had one, took it to have it traced by Ryan at Big Game Pedals. I drew up my own PCB for it and made this version in an etched 1590B with all top jacks, an internal charge pump and a relayed true bypass. To fit all of the circuits in this small of an enclosure was pretty difficult but I was able to manage it. It also has the original 3-way slope switch which rolls off the low end in two positions at different frequencies and has no low cut in the top position. I am only going to offer orders of two of these since it's a very time-consuming build.

including shipping in the contUSA

Click on pic for larger image

Click on pic for larger image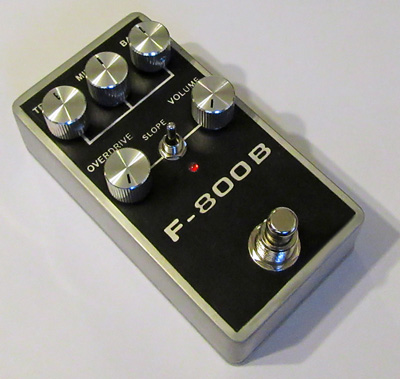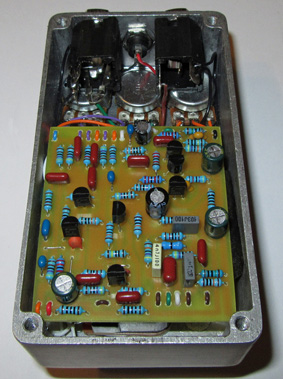 UPDATE: I built a 3rd ONE!