(click the picture below for a larger image)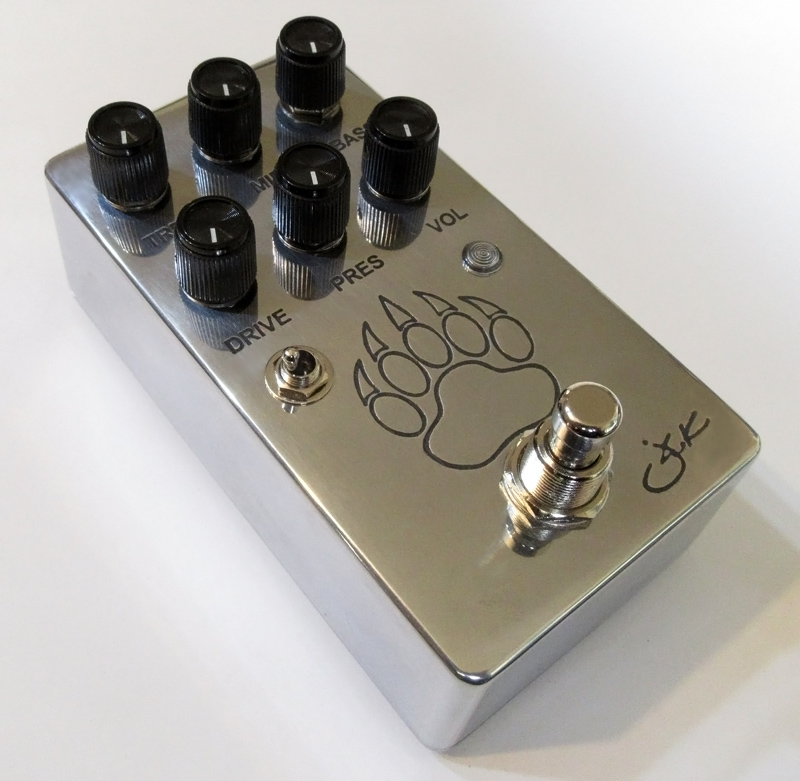 Here's a new bass OD/distortion that I've been working on.  I'm very pleased with the result and have been using it on all of my recent gigs. It features treble, mid, bass and presence controls along with the standard drive and level controls. It also has a mini toggle to select between two different clipping modes. It can go from clean, to a mild OD all the way to heavy distortion. I would describe the distortion character as smooth and very much like a big tube amp going balls to the wall.

It's very dynamic, never sounds harsh or have a fizzy decay and can be set to still retain all of your bass's punch and original tone without turning into mud. this pedal recently knocked my Darkglass Alpha Omega off of my rig (and I dig the Alpha Omega!).

It comes in a hand polished 125B enclosure with all top jacks and a relayed true bypass. Besides the one that I built for myself, due to time constraints, I am only going to build two more of these for sale. My pedals are 100% hand-made by myself and made in very limited quantities. Nothing is farmed out.

Only one more available for order

(my  pedals are built to order, so please allow an approximate 1 week build time)

$279

including shipping in the ContUSA

Here's a quick clip of it using an Orange 'O' bass (basically a P bass) thru my SVT7pro, a 2X15 cab recorded with a ZoomH4n: