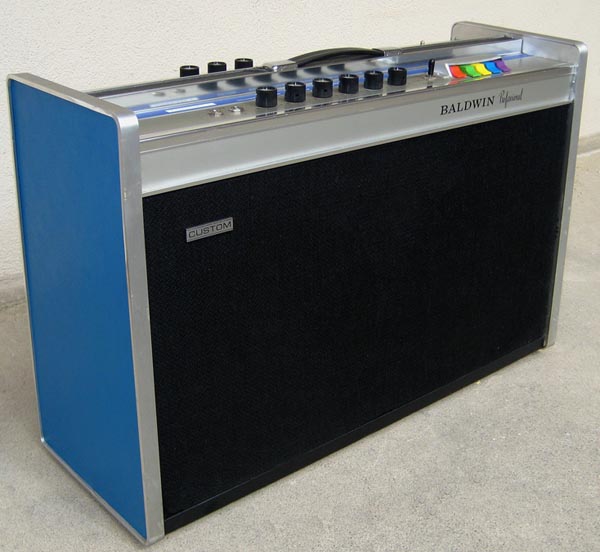 1966 BALDWIN "PROFESSIONAL" AMPLIFIER

This is a super clean vintage Baldwin C1 Professional Amplifier. It is in very nice condition for being 42 years old. It is the nicest one of these that I've seen in many years. These amps are solid state (hand wired point-to-point) but sound really good and this one works very well. As far as I can tell, the only thing that is not original is the speakers that have been replaced with two brand new Vox/Wharfdale 12's. (They sound very similar to a Celestion vintage 30). A couple of the main filter caps have also been replaced with USA equivalents, other than that, the amp is all original. The front and rear original grill cloth is very nice without a single hole, tear of snag. Everything on this amp works including the reverb. The tremolo was working the other day and just stopped working today, so I am not sure as to why, but I am sure that it is an simple fix (probably a loose wire). All of the "supersound" switches work perfectly, as well as both channels.

Looking closely at this rare vintage amp, you can easily see its very high quality construction and it is safe to say that they just don't make amps like this anymore. I remember, way back when I was in highschool, that if you had one of these, you were the coolest cat in town. It really brings back fond memories for me. They are becoming quite collectible to those that are familar with them, and this one is a great example for collecting or for putting it to use.

The amp is fairly large and heavy (55 lbs) so it will not be cheap to ship, however it will be packed VERY carefully so as not to incur any damage in transit. Due to its weight and size, this listing is for continental USA buyers only.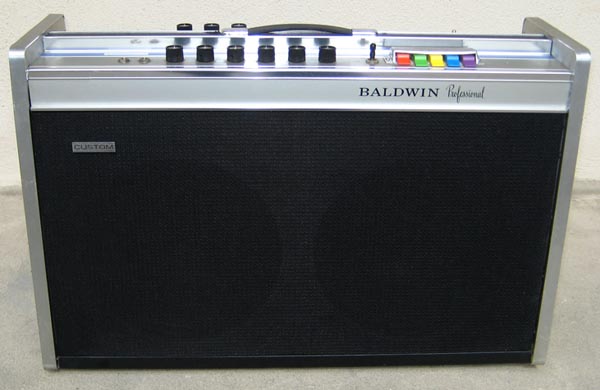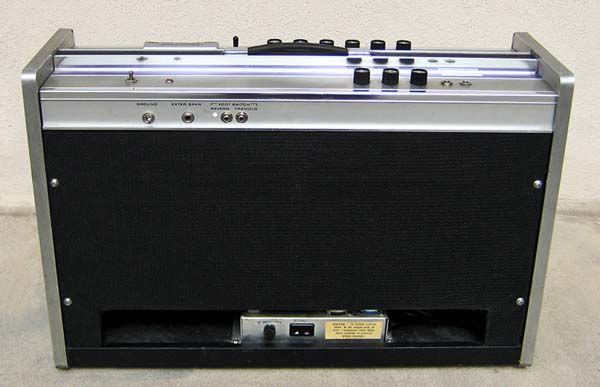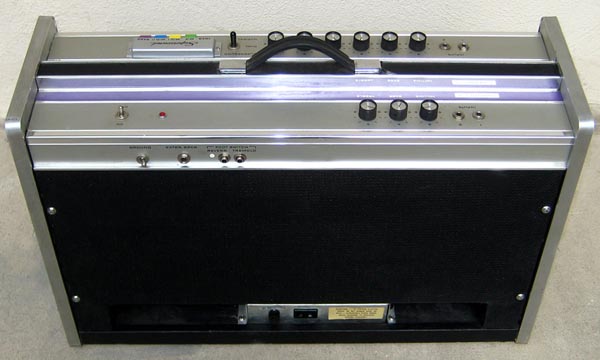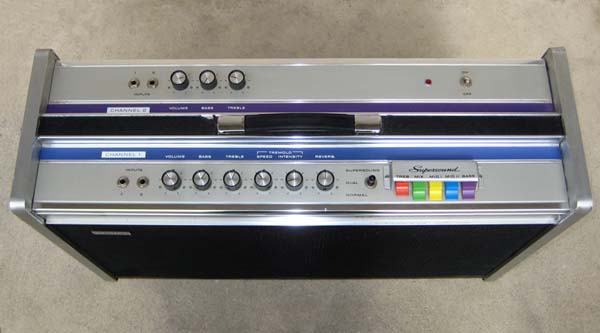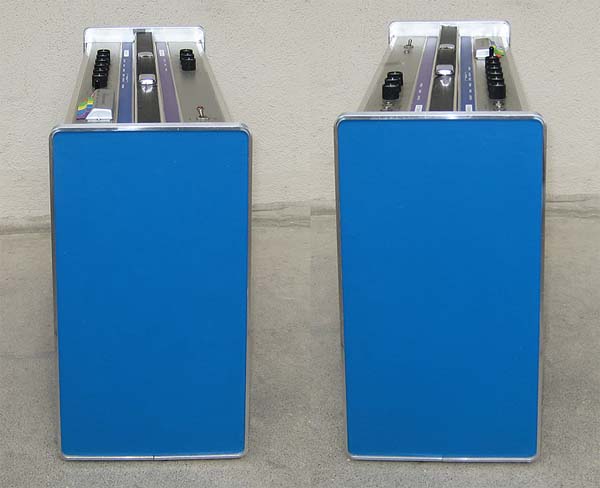 BALDWIN PROFESSIONAL AMPLIFIER

$350.00

BALDWIN PROFESSIONAL AMPLIFIER

$350.00