1977 Acoustic Control Corp Model 220 Head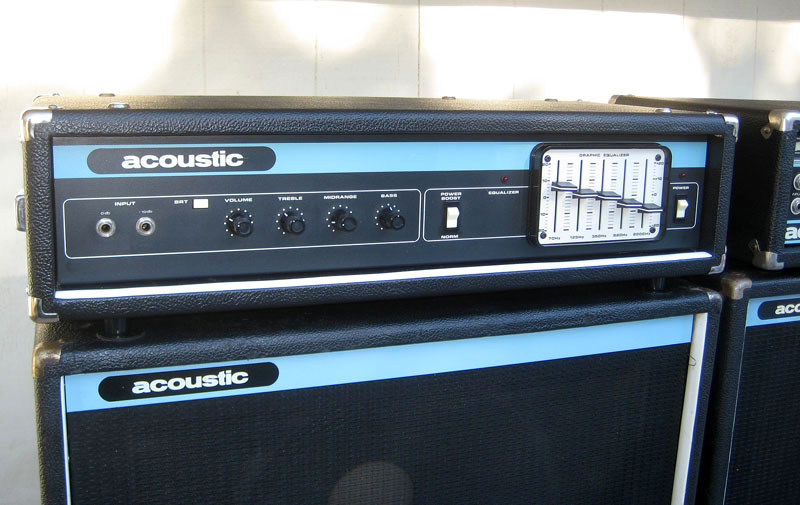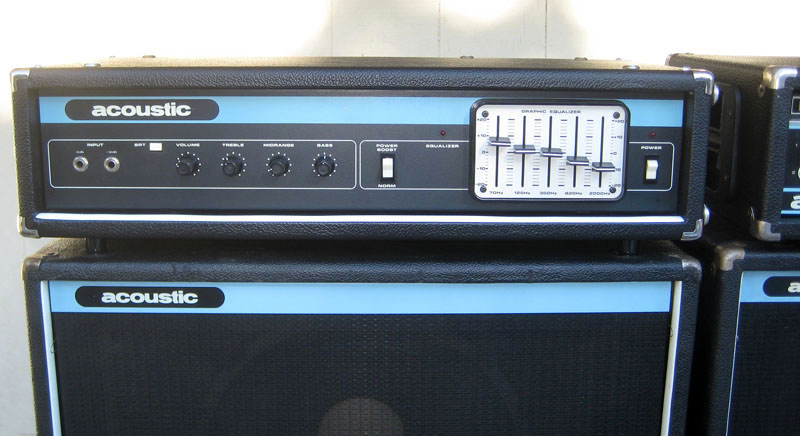 Here's a super nice 1977 Acoustic Control Corp model 220 head. This are great sounding vintage American made bass amps (not to be confused with the Guitar Center Chinese imported versions), and this particular one is in excellent condition. In my opinion, it would be very difficult to find a nicer one. It has been completely gone thru with all of the pots, jacks and switches cleaned with Caig Deoxit gold, and everything works exactly to spec as new. They rated it's power at  125 W RMS @ 4 Ohm, 5 % THD and 160 W RMS @ 2 Ohm, 5 % THD, however it seems that the manner that they rated them back then was very conservative by today's standards, since this amp is easily as loud as my 300-400 watt 'modern' bass heads. I've heard others mention on the Acoustic amps forum, that these were rated about 1/3 of what comparable heads are rated today. It sounds awesome clean, but also has a great grit when pushed, unlike most solid state amps, and has that legendary Acoustic amp tone. More info can be found here:
Acoustic 220
Here's some pics of it from all angles:

$349.00

+ $40 flat rate shipping in the ContUSA

This page was last updated: September 5, 2011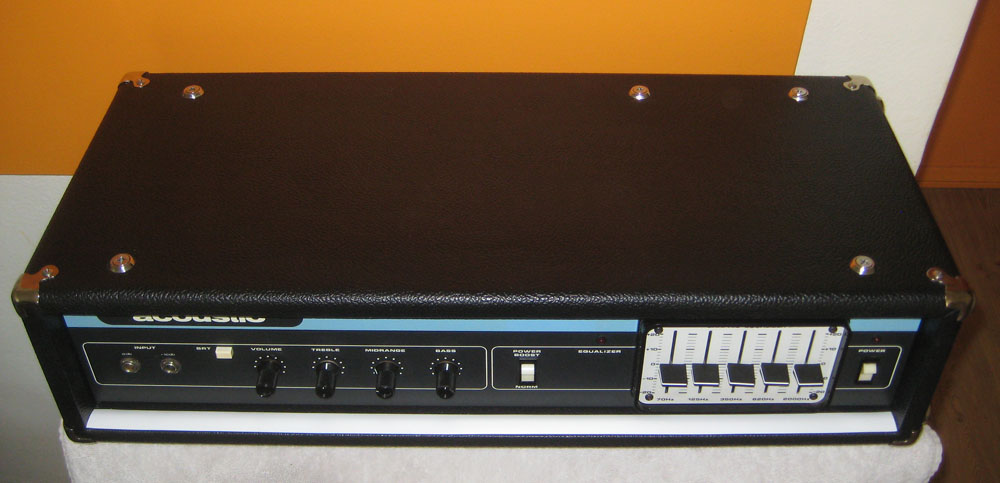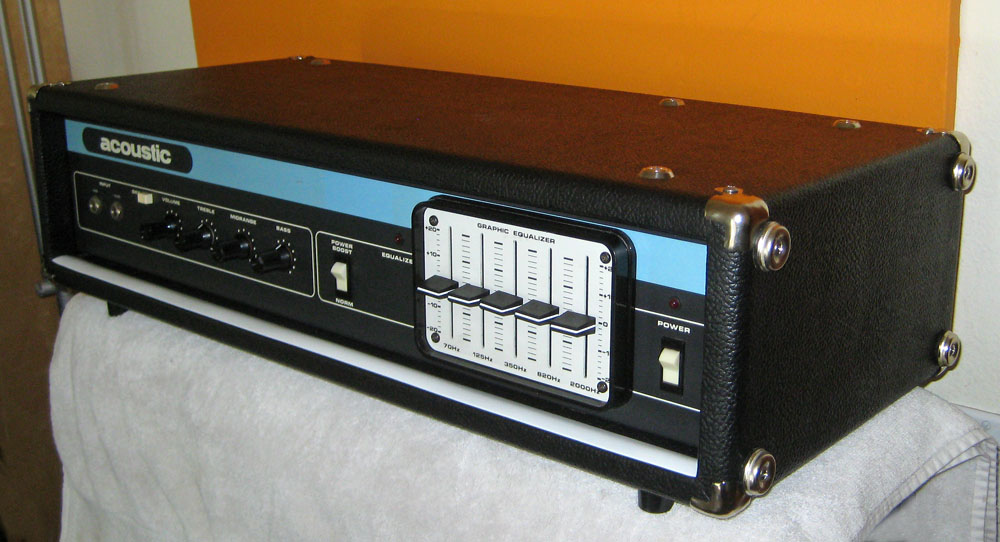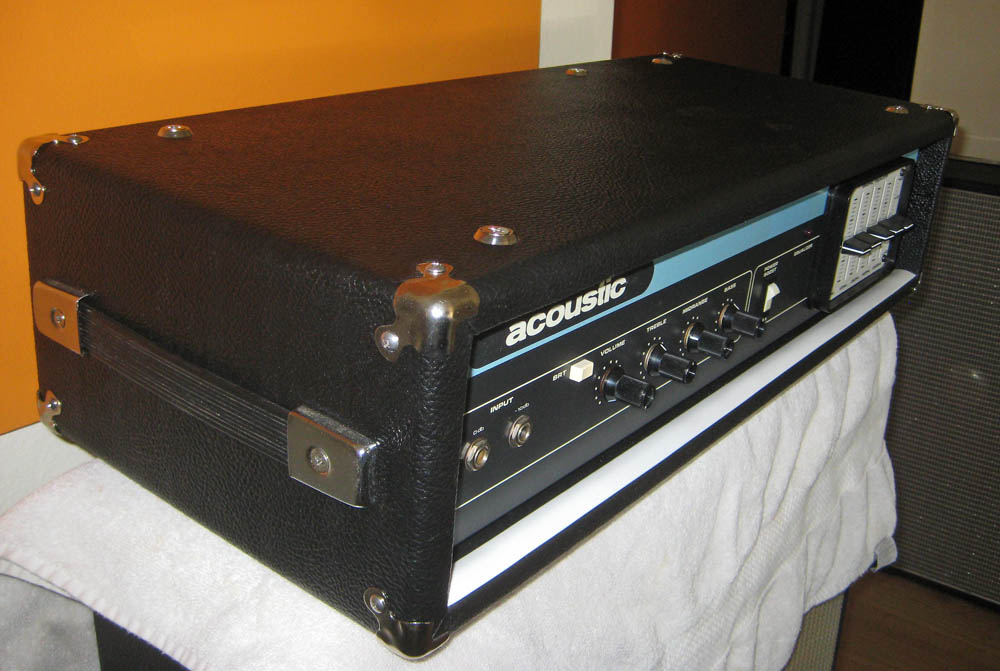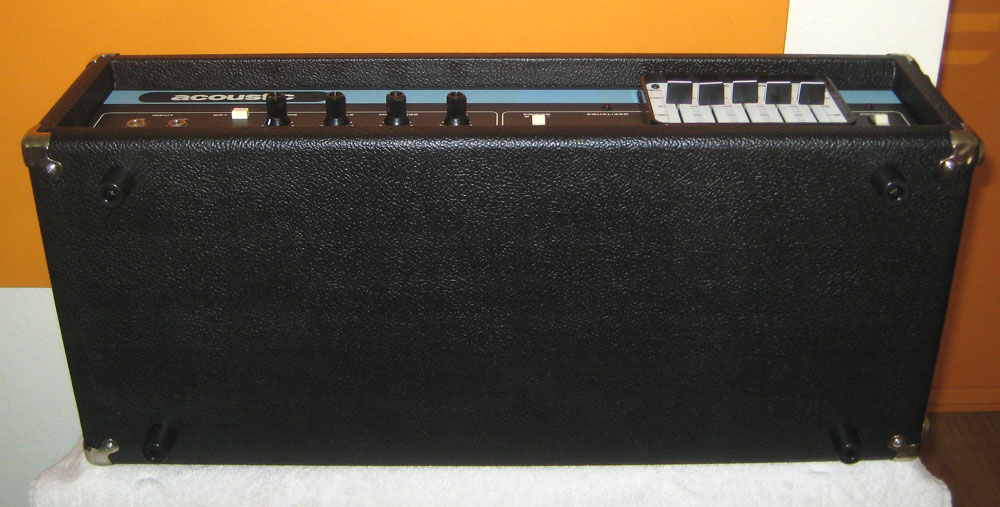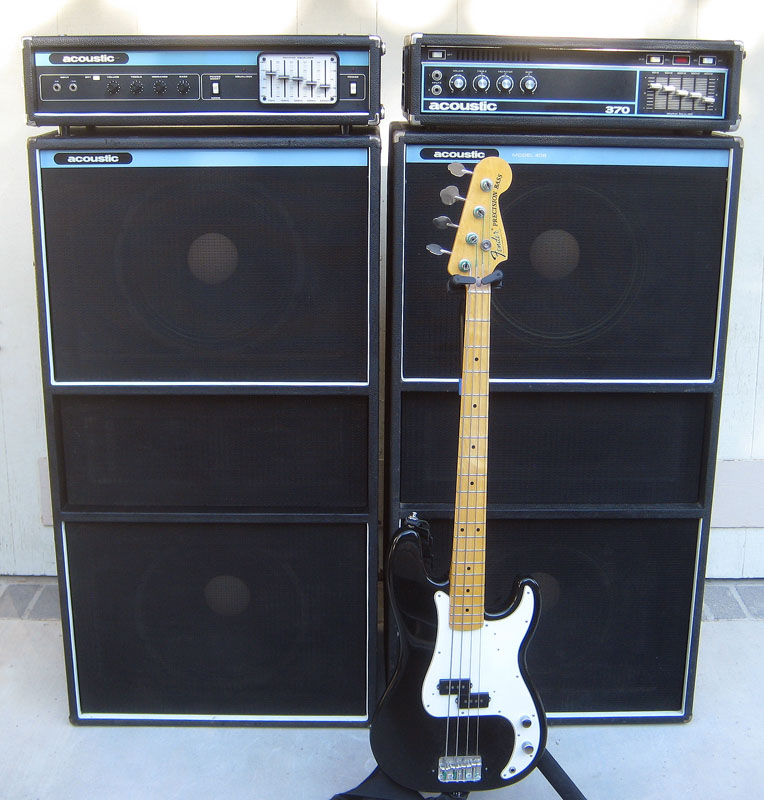 Pictured below on top(left) of one of my 408 cabs. Thru a 408 it sounds absolutely HUGE!

-----------------------------