1978 Fender Precision Bass  SOLD

Here's a 1978 Fender Precision Bass for sale in very good condition. It has its original black finish on the body as well as the 100% original finish on the neck. The neck is straight with low action and has little or no fret wear. I believe that it  originally came with a white or black pickguard, however it appears that a genuine vintage Fender tortoise-shell was installed on it many years ago. The CTS potentiometer date codes date to early 1974. Everything else is original to this bass. I do not have its thumbrest or chrome pickup and bridge covers.This bass plays and sounds great and it weighs in at 9 lbs 14 oz. Its measures 1 5/8" wide at the nut.

This particular bass is one of the ones that Fender changed the color on it during production. Some of you may have heard about these. They occasionally would shoot a guitar one color, and then due to a flaw in the finish, or a special order, then would re-prep it and run it thru the finishing dept again. In this case, the bass's first color was a deep wine red, but was subsequently changed to black. In my opinion, this really gives it a cool vibe where the finish has worn thru. The 2009 Vintage Guitar Buyer's Guide places a black 1978 Precision Bass's value at $2,000-$2500.00, but you can purchase this one right now for $1299.00 + shipping.

I do not have its original case but I will include a new Fender gig bag with it. It will be packed very well in a new bass guitar shipping box and insured for its full value.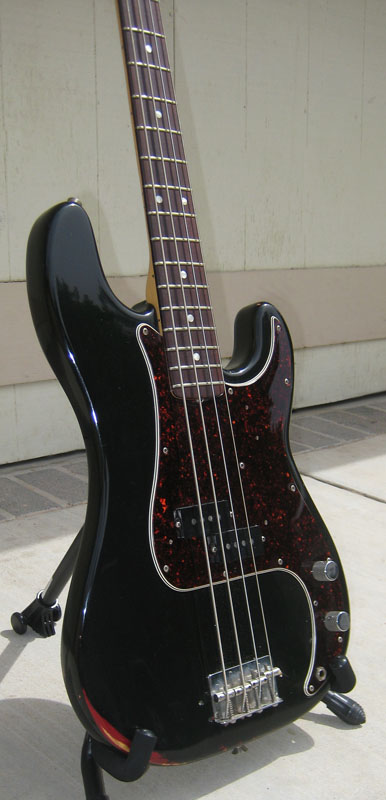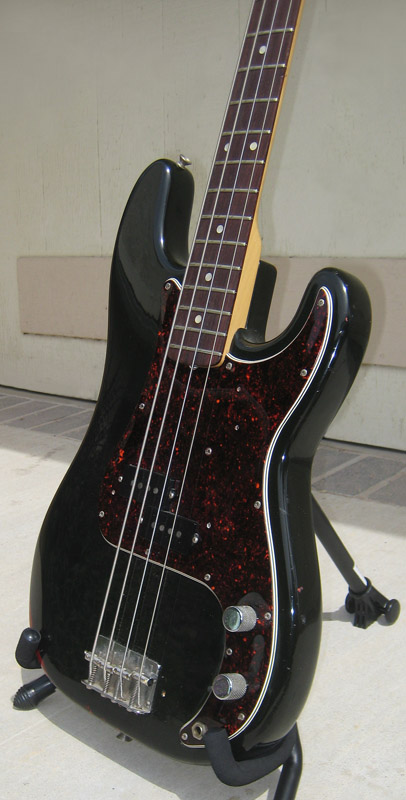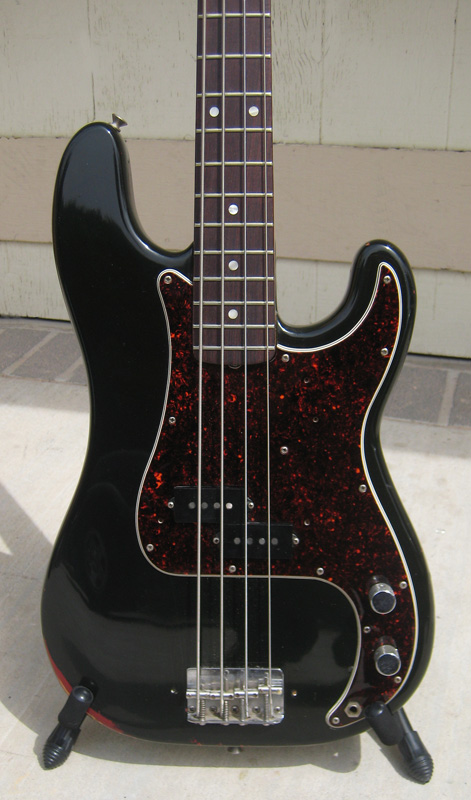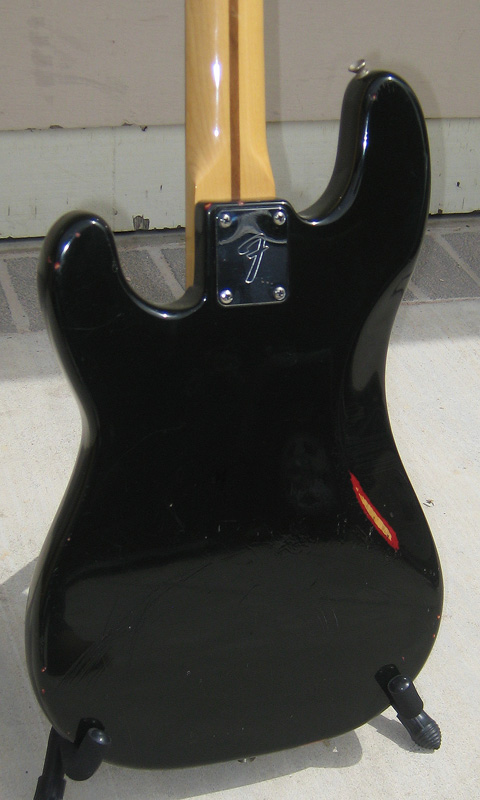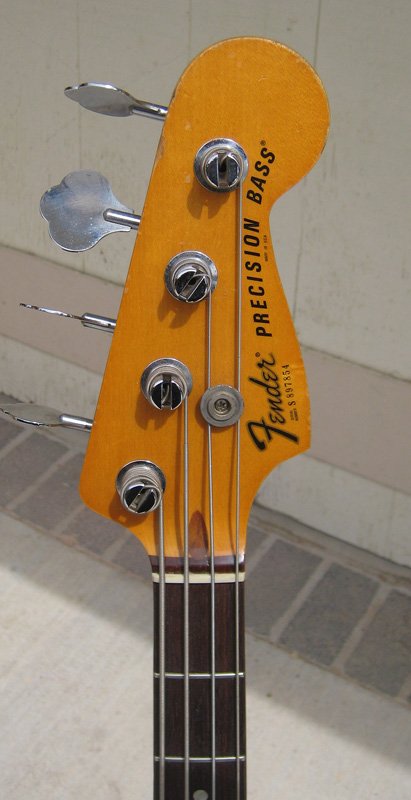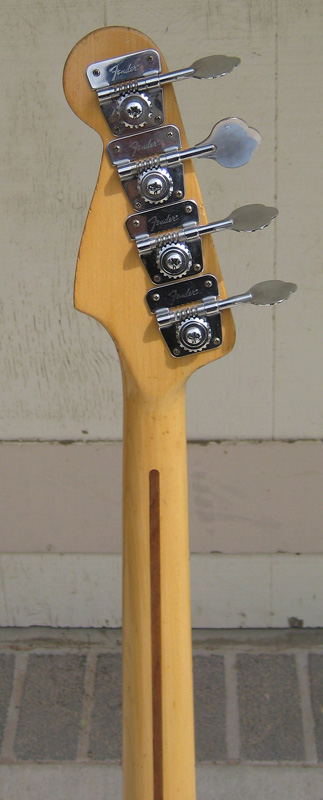 $1299.00

+ actual shipping

NOTE: the paypal checkout system does not calculate any shipping fees. After purchasing this bass, once I have your shipping address, I will send you a separate invoice for the actual shipping fees (your choice of UPS or FEDEX)

(I do not charge any handling fees for carefully packing my items)