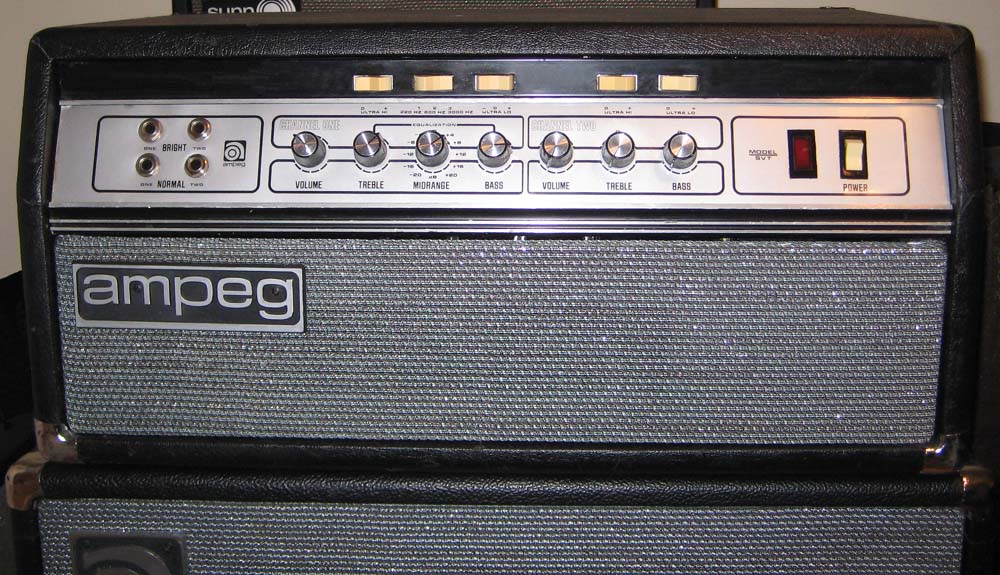 From my collection of vintage Ampeg amplifiers, I am (reluctantly) offering for sale this beautiful 1975 Ampeg SVT bass amp. This amp has been thoroughly tested from input jack to output jack and has been brought to 100% of Ampeg's factory specifications and works as new.  All of the filter capacitors have been replaced with USA made OEM caps, including two multicaps, made on the original Mallory tooling, as well as USA Sprague Atoms. All  bias and coupling capacitors were also replaced with OEM equivalents. Every resistor was measured and tested and any that were found to be out of tolerance were replaced with OEM carbon film resistors. All pots, jacks, tube sockets and switches were cleaned with Caig DeOxit. The preamp and driver tubes are NOS USA tubes and the outputs consist of a matched sextet of USA GE 6550A's that test as new. The bias, drive stage and hum balance have been calibrated to factory specs. The cabinet's tolex is original and in very good condition considering that it is 34 years old. This amp also has a new heavy duty grounded AC cord.This amp is rated at 300 watts RMS and is considered the "King of All Bass Amps", and after plugging into it, after 2 seconds, you'll know why. In my opinion, these are the best sounding bass amps in the world and the amp to which all others are measured.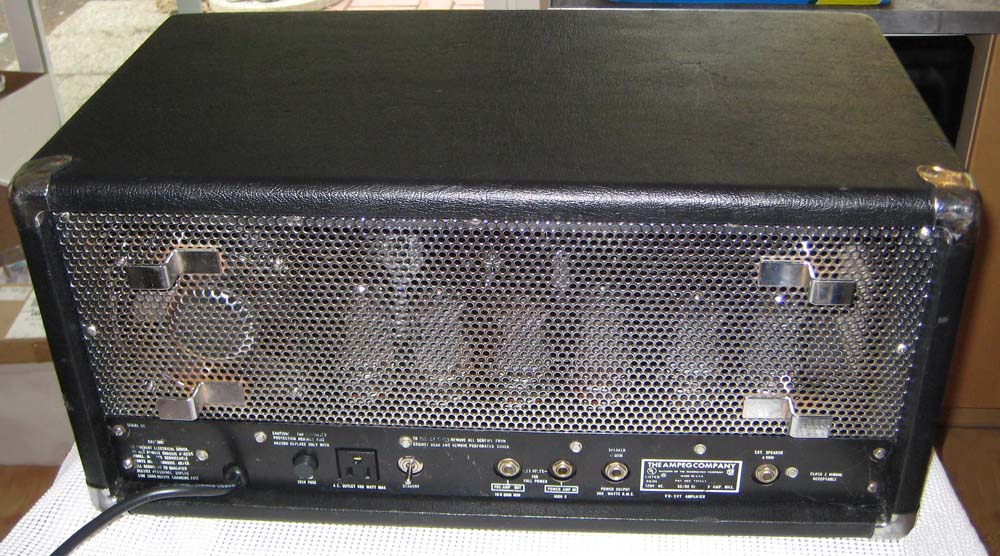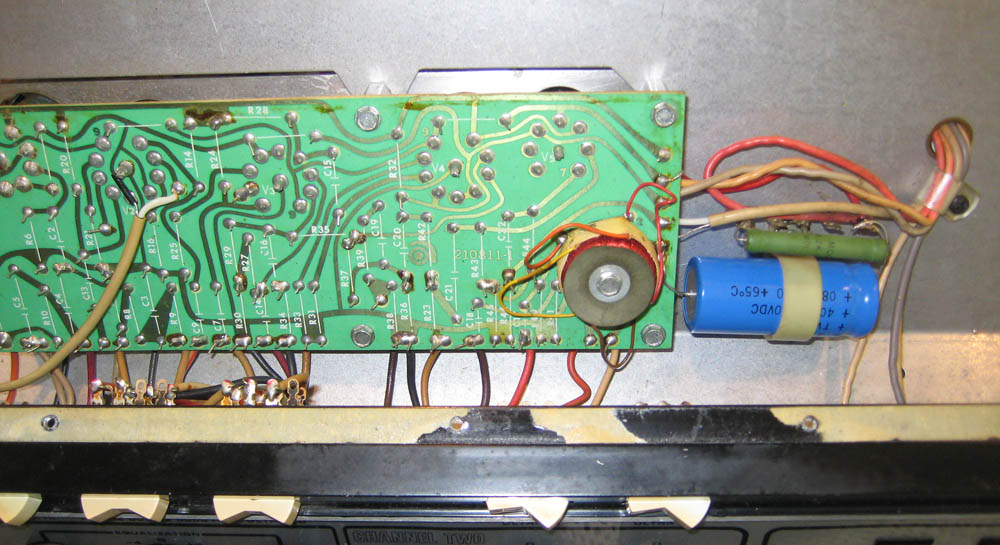 Preamp circuit showing new Sprague Atom filter cap: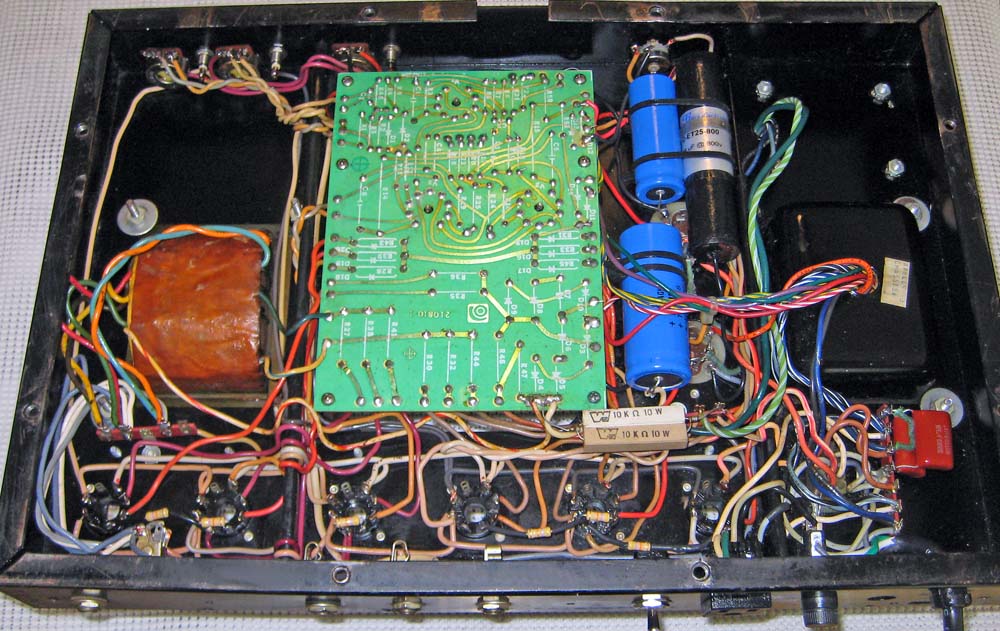 Power amp chassis circuit showing new filter caps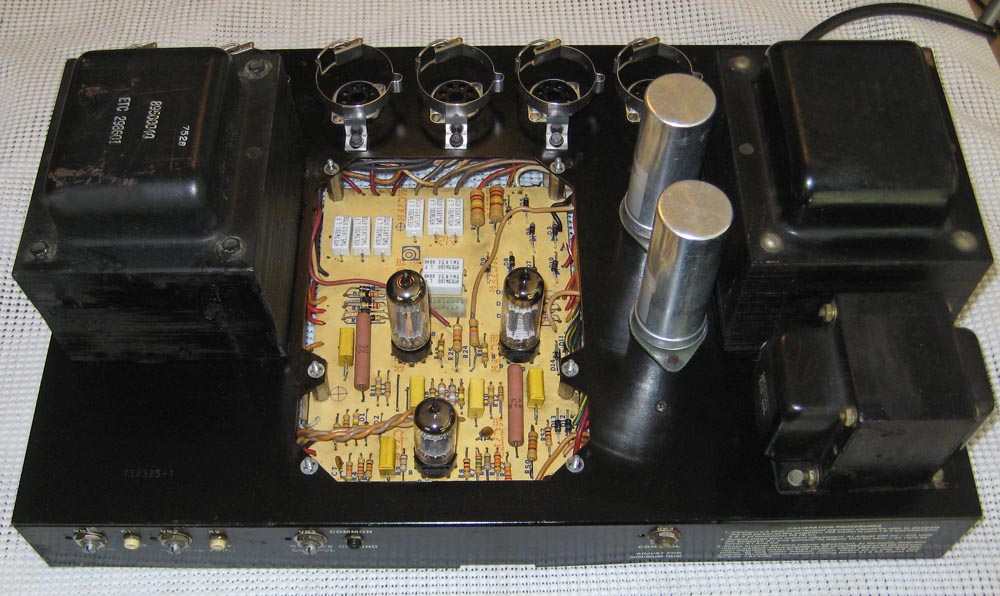 Top side of power amp chassis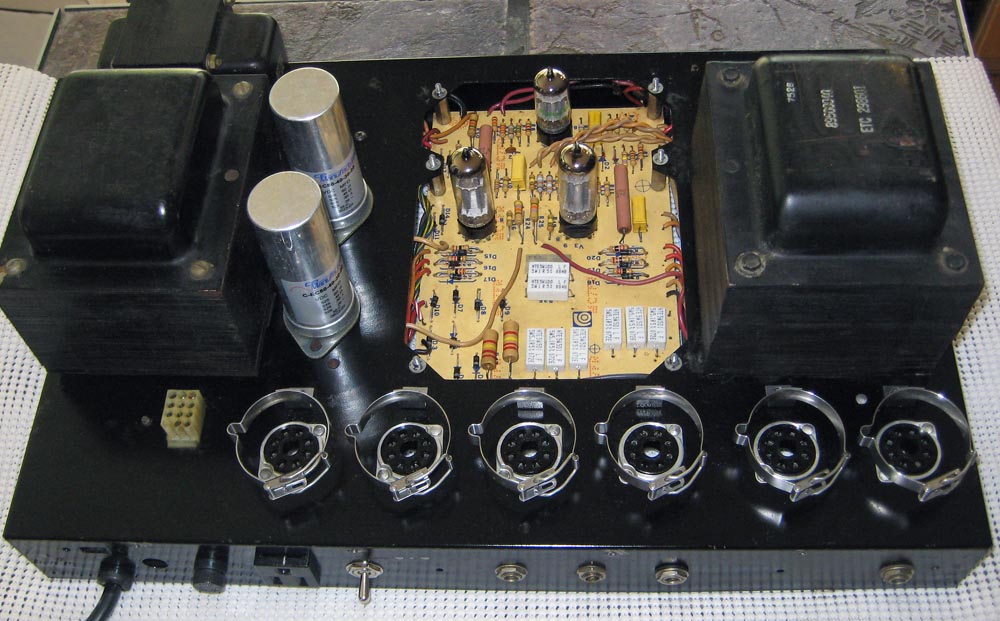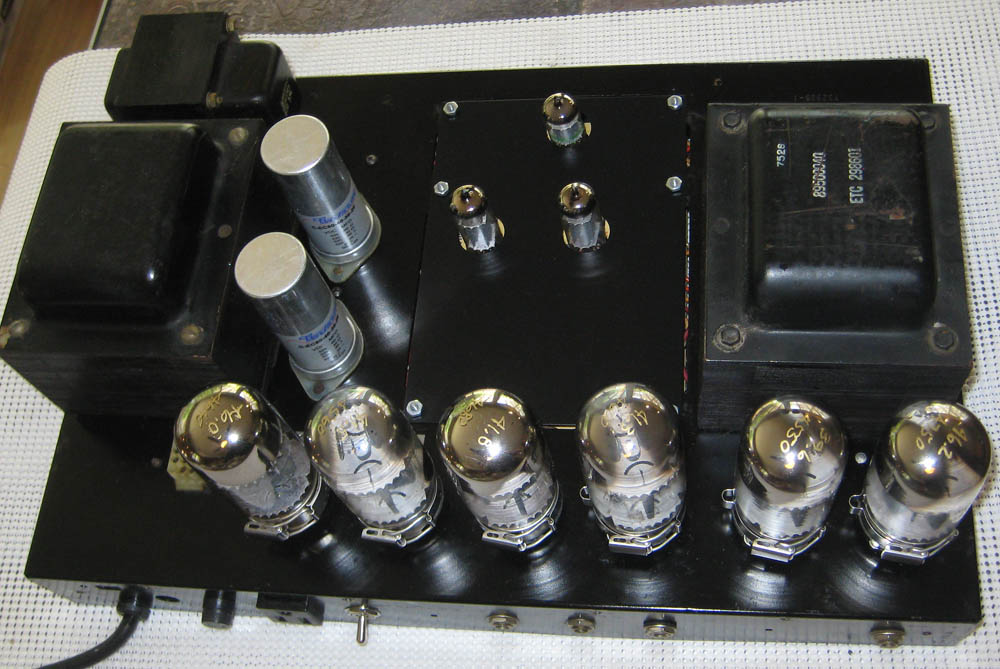 Picture showing six matched GE6550A tubes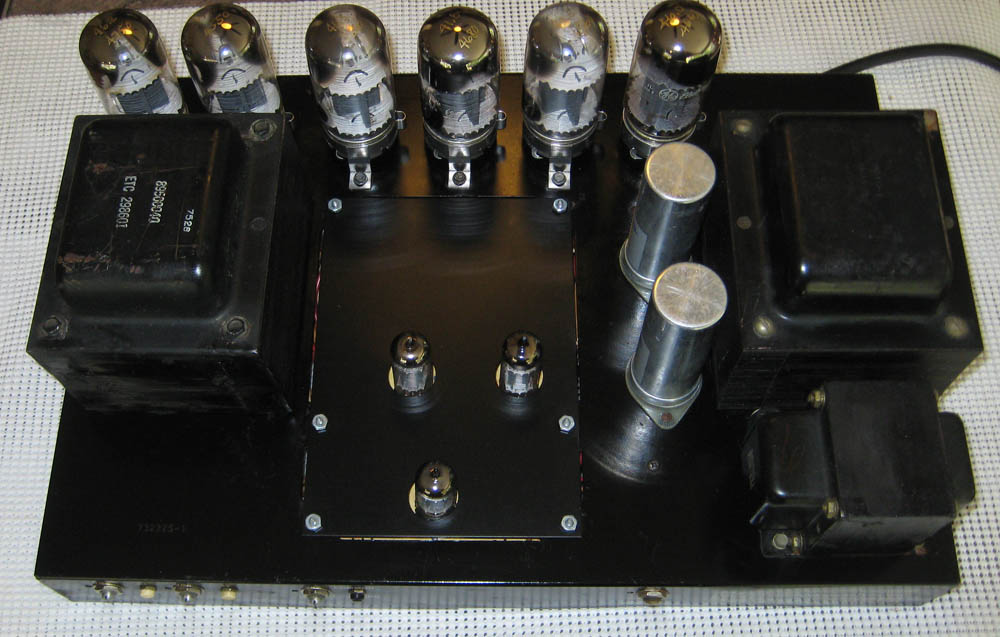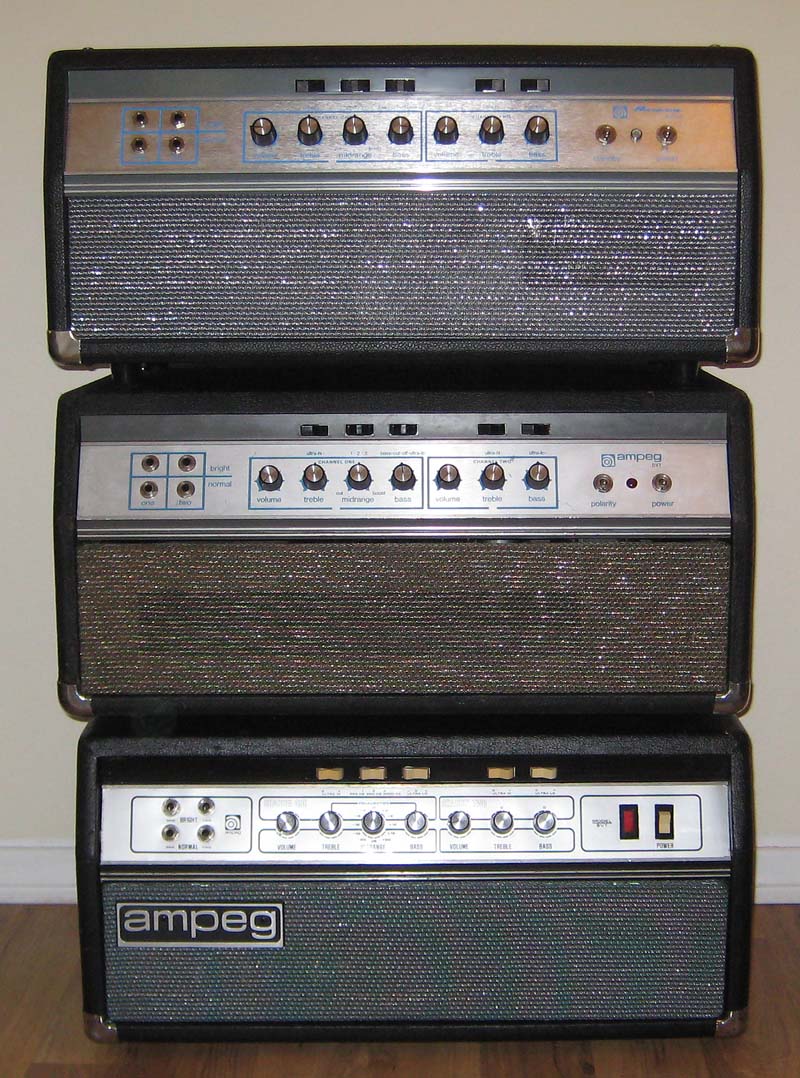 My three SVT's (top to bottom) 2007 SVT-VR, 1969 SVT, and the 1975 SVT that is for sale here: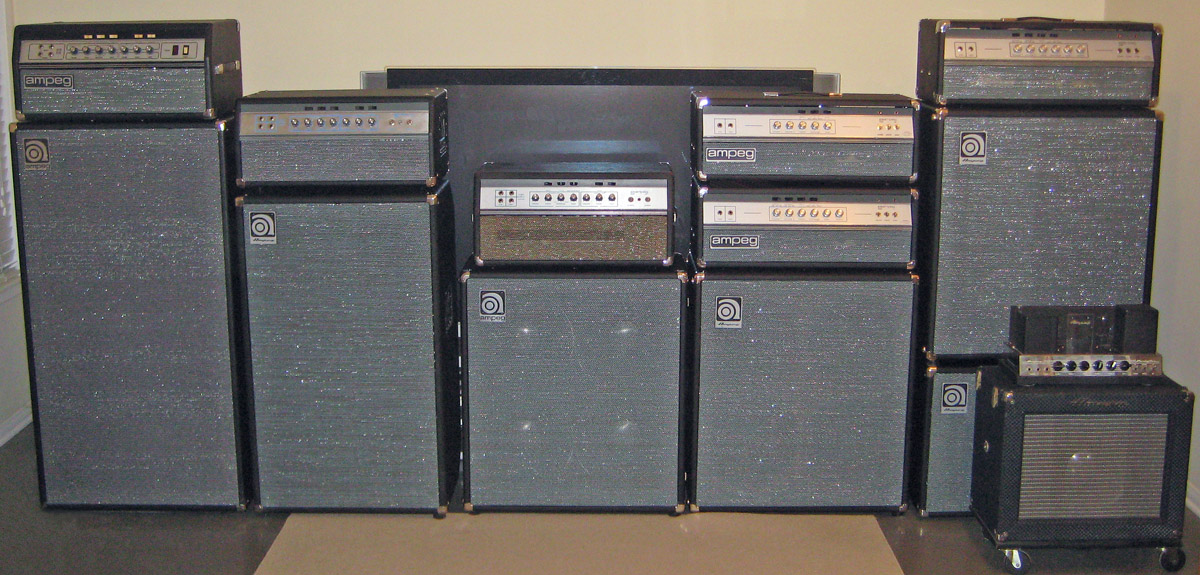 $2099.99

+ actual shipping charges

(ContUSA buyers only)

NOTE: This paypal checkout system does not calculate shipping charges. When you purchase this item, I will send you another paypal invoice for the shipping. I ship with Fedex ground from zip code 91360. The amp will be carefully packed (for FREE). If you'd like an estimate you can either
email me
or go to
fedex.com
and use their shipping calculator. The box will measure 28x118x15 and will weigh approx 100lbs.
My collection of vintage Ampeg bass amps: