1971 Ampeg V4 4x12 cabinet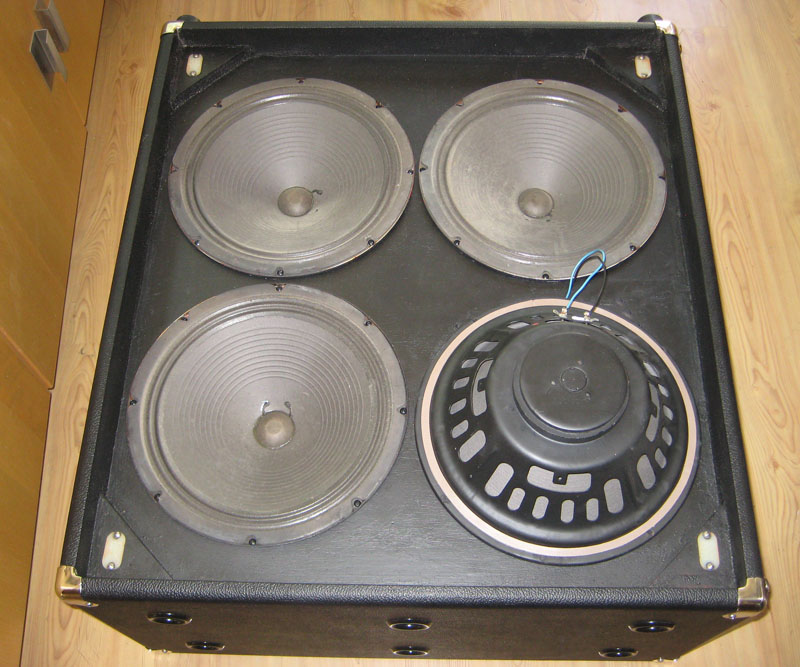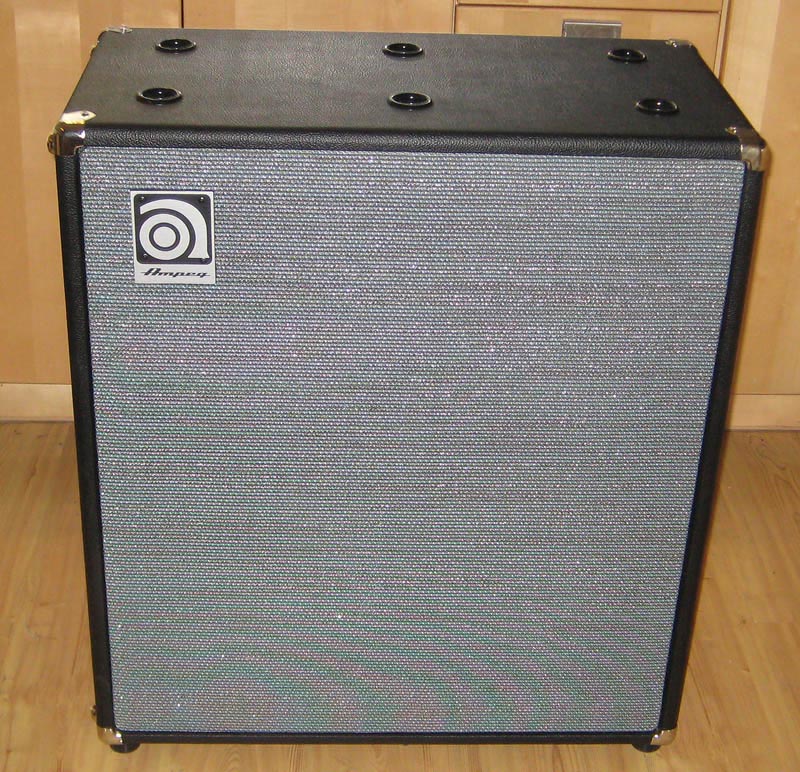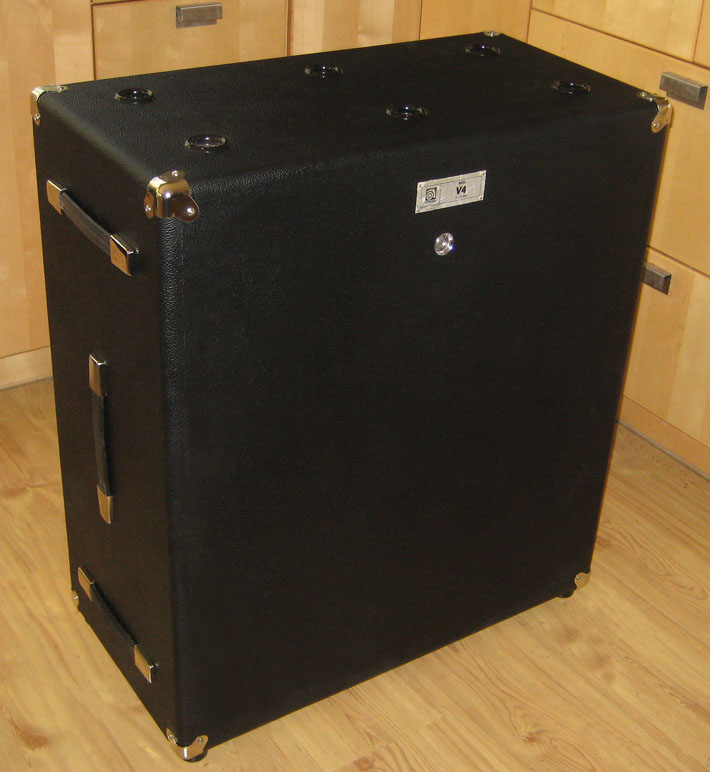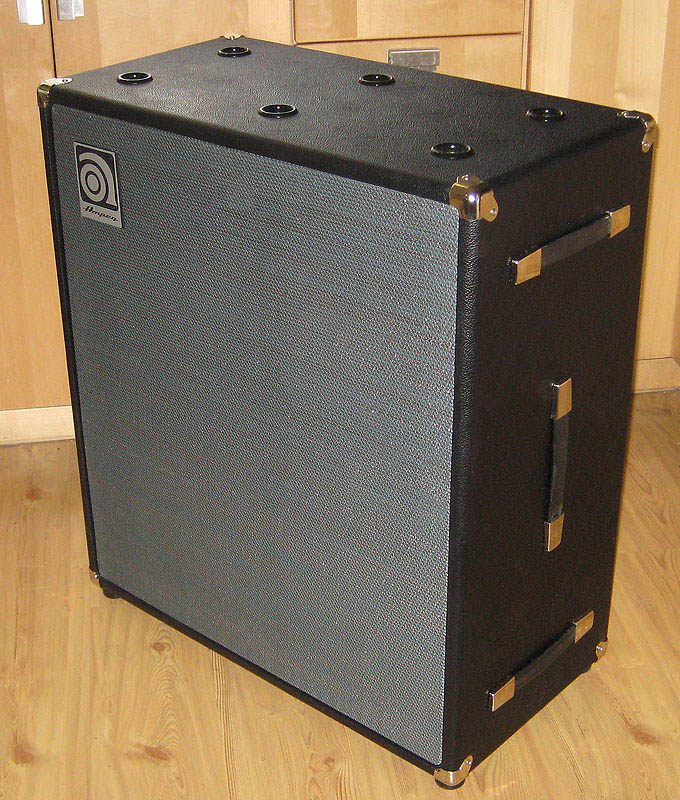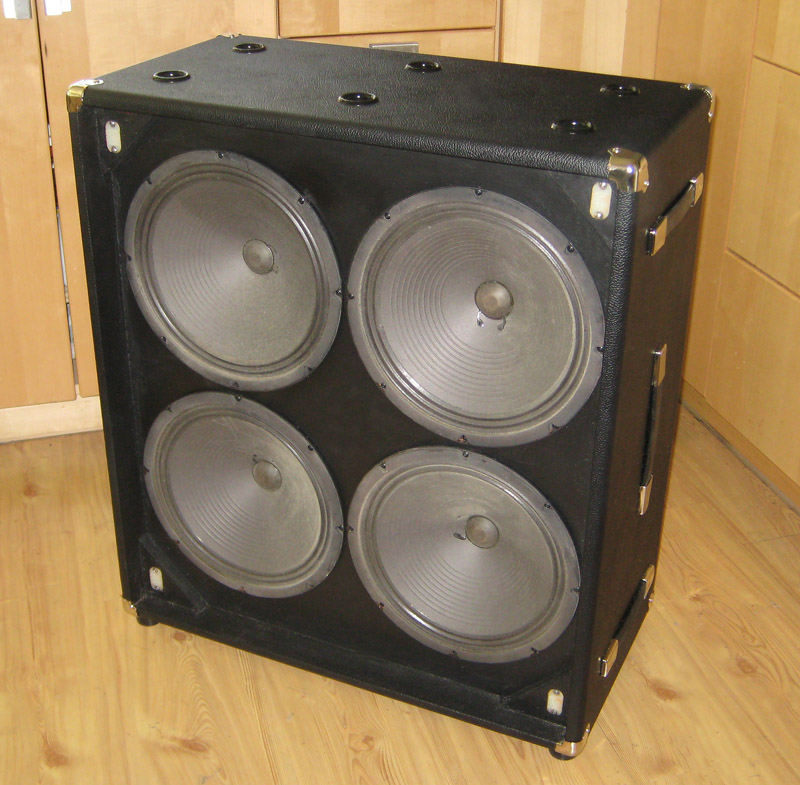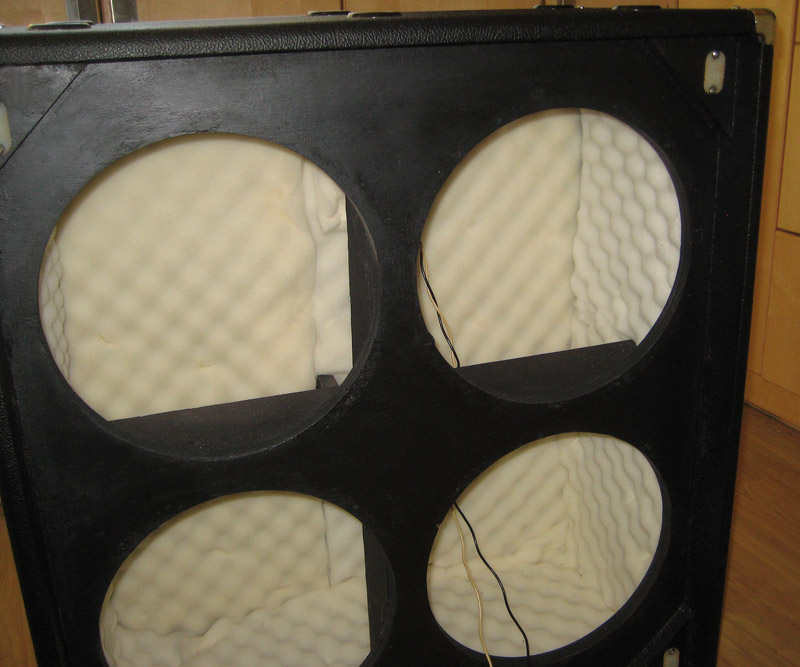 From my collection of vintage Ampegs, I am offering this  1971 Ampeg V4  4x12 speaker cabinet  for sale. This cab has all four of its original speakers with their original cones.It has been completely restored cosmetically with new tolex, vintage Ampeg grill cloth, corners, feet (rubber and metal), feet cups, handles and Ampeg logo. The original 4 pin Cannon jack on the back was updated with a Switchcraft 1/4" jack with a chrome socket cup. This is a great sounding speaker cabinet for guitar or bass and is 8 ohms.

The tolex was applied in the same manner as the original method., one piece that wraps all the way around the cabinet, with a single piece covering the back.

Here you can see that the interior was lined with egg-crate foam to reduce any unwanted cabinet resonance. The speakers are the original medium duty 30 watt ceramic Eminence speakers with their original cones and all of the work perfectly with NO issues. The speakers are 32 ohms each, and wired in parallel for a total cab impedance of 8 ohms.

$499.00

+ actual shipping

NOTE: the paypal checkout system does not calculate any shipping fees. After purchasing this amp, once I have your shipping address, I will send you a separate invoice for the actual shipping fees (your choice of UPS or FEDEX)

(I do not charge any fees for carefully packing this cabinet)

Local pickup is not only welcome, its preferred and FREE. or, I'll deliver it anywhere within a 50 mile radius from Thousand Oaks, California for $25.00