1968 Gibson EB-2 Bass

(scroll to the bottom of the page to purchase it)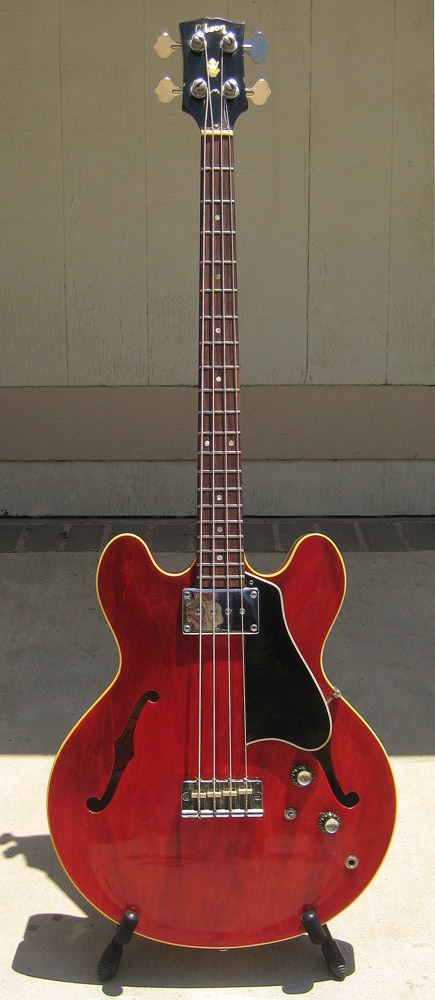 Here's a very nice 1968 Gibson EB-2 semi-hollowbody bass that I am selling for a very good friend of mine's estate. This is my favorite color on these, finished in Gibson's translucent cherry red. I do not know much about this particular bass' history other than I know that my friend owned it for the past 20+ years, and was always kept on a wall-hanging guitar hook in his 24  track (analog) recording studio. As far as the condition goes, I would rate it as very good, especially since it is 40 years old. It does have some finish checking and a few small dings here and there but nothing major- and it presents itself very well.

This bass plays and sounds awesome (ala Yardbirds).The neck is perfectly straight, has low action and does not buzz. The frets show little or no wear, and the headstock has never been broken/repaired. It has one volume and one tone control, with a push button that activates an inductor to go from super deep (almost organ pedal-ish), to a more midrangy tone for cutting thru the mix.

As far as I can tell, it is all original with the exception of the tuning heads, which are nickel-plated Schallers. These Schaller heads fit the exact same mounting holes as the originals so no drilling or modification was necessary. The white saddles do not appear to be made of nylon like on my other one, but rather are possibly made of Corian. Maybe that's why this one sounds so exceptional?

The bass comes with its orignal plush-lined 'soft-shell' case. Its not in the best condition but it still lives up to its purpose. (see last pic)

This bass records really well and has been used on quite a few albums in the past. I'll let the pictures do the rest of the talking............................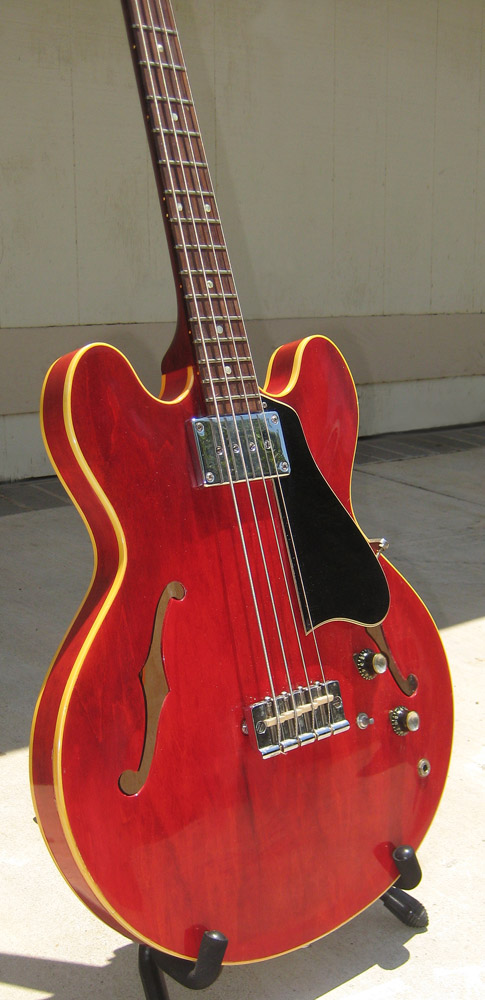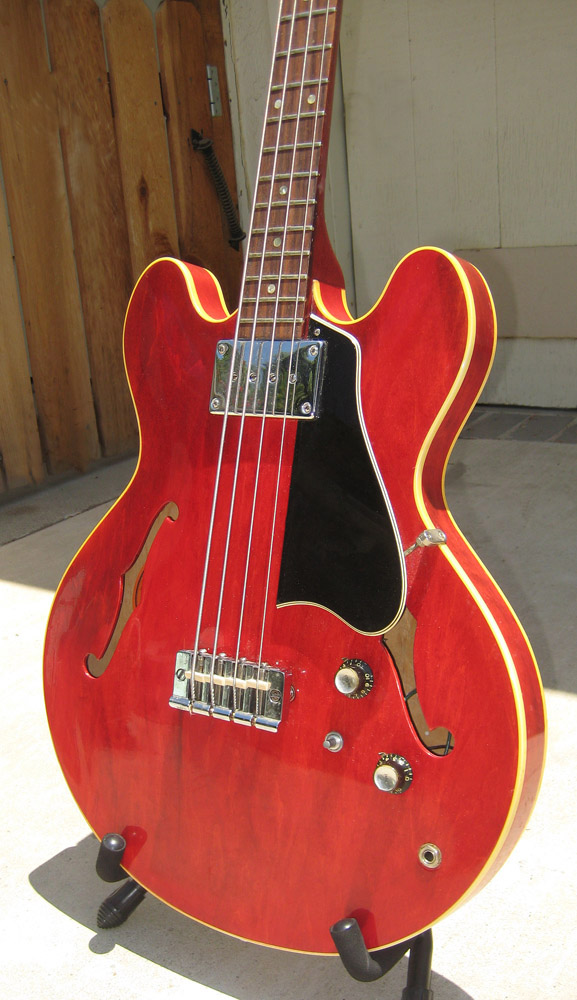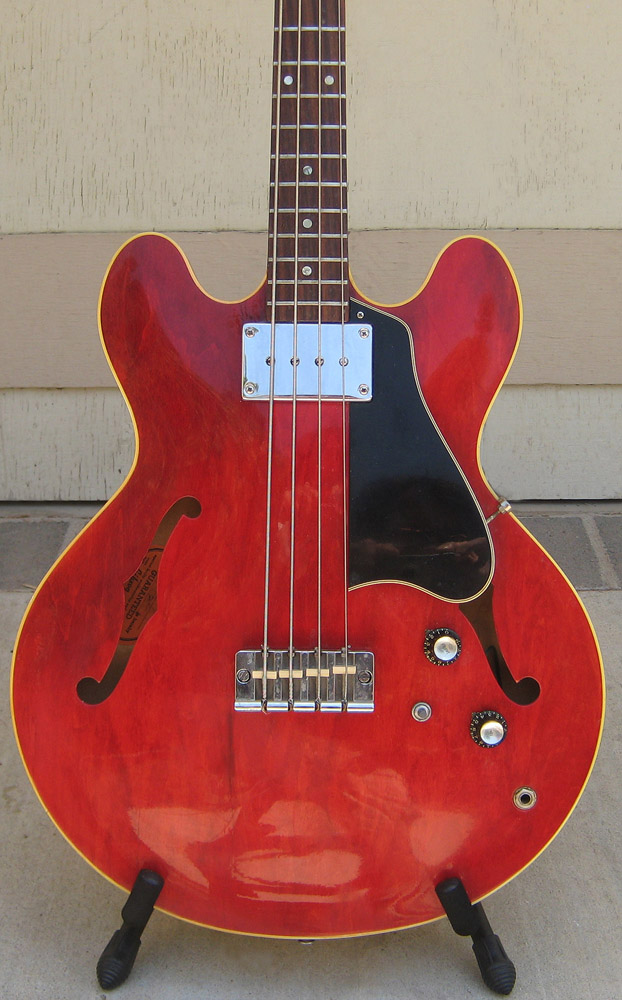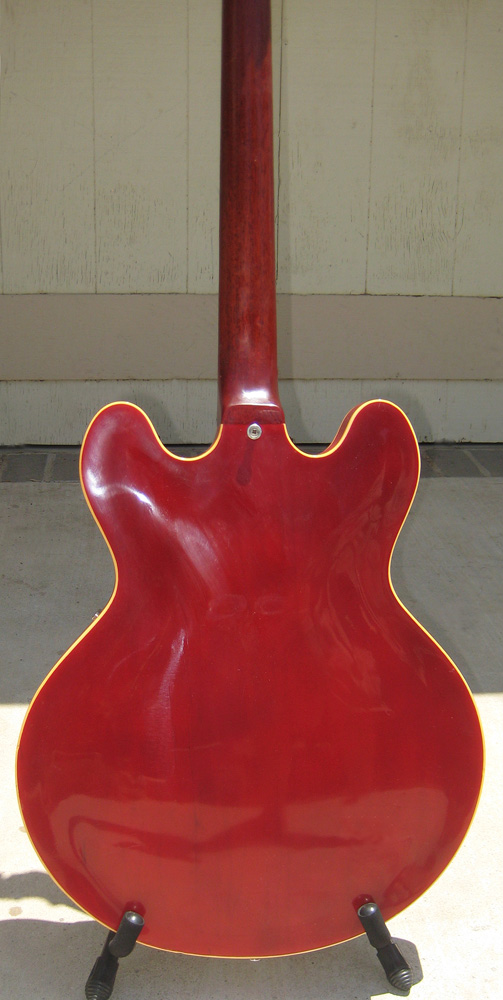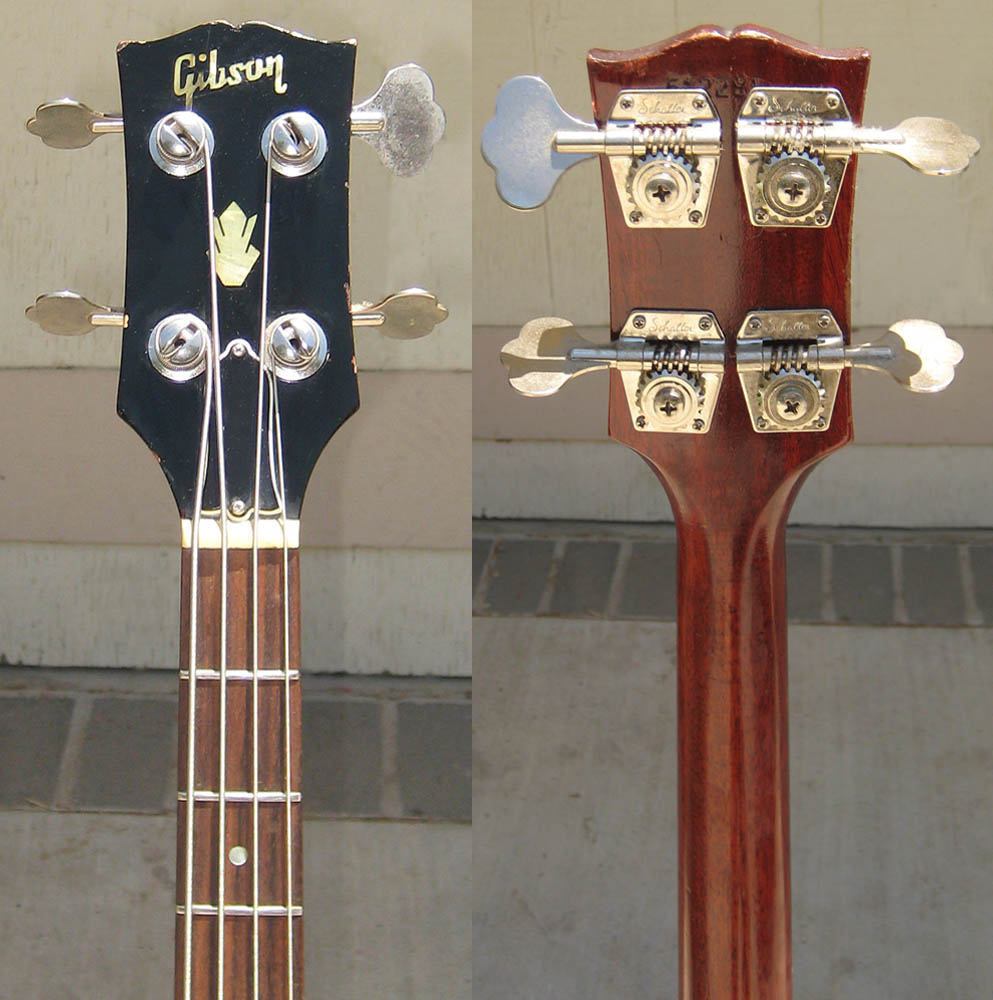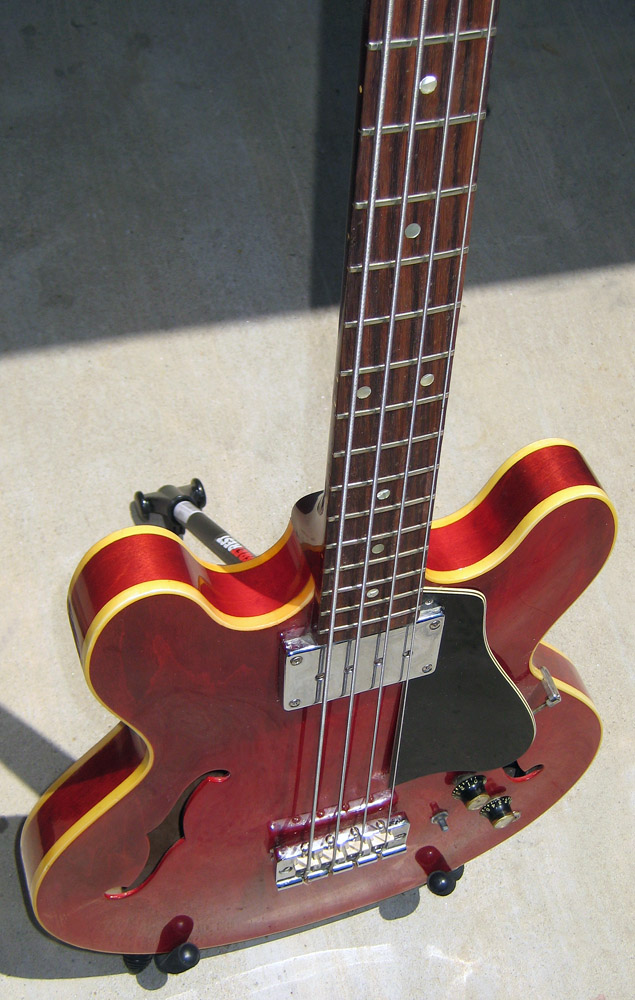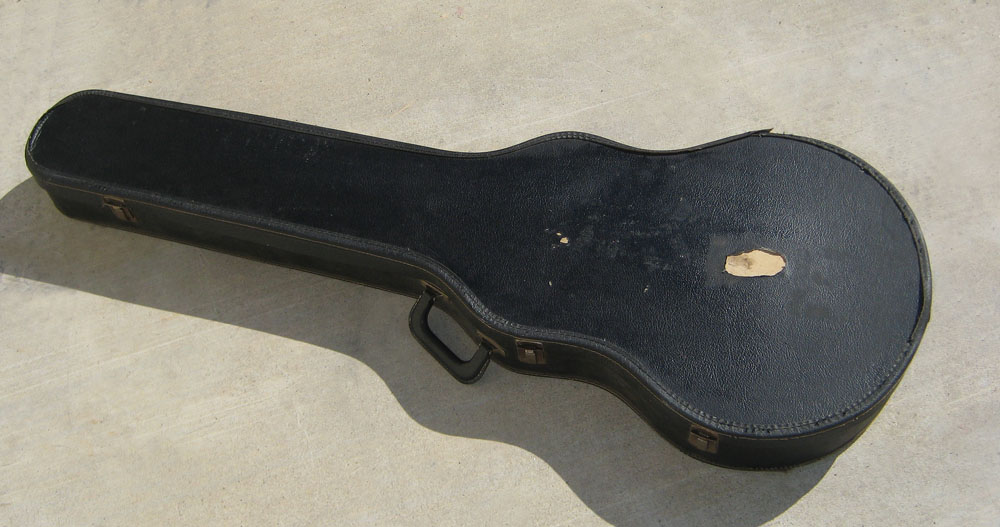 $1499.99

+ actual shipping charges

(ContUSA or Great Britain  buyers only)

NOTE: This paypal checkout system does not calculate shipping charges. When you purchase this item, I will send you another paypal invoice for the shipping. I ship with Fedex ground from zip code 91360. The amp will be carefully packed (for FREE). If you'd like an estimate you can either
email me
or go to
fedex.com
and use their shipping calculator. The box will measure 50x20x8 and will weigh approx 30lbs.
Great britain buyers will be shipped via USPS Priority Mail International or Express Mail International.