1994 Fender '62 Reissue Stratocaster

American Vintage (made in USA)

SOLD!

For sale is an exceptionally nice American Vintage '62 Stratocaster reissue. And this one actually does sound and play just like the real thing. When purchased new in 1994, it was evaluated and selected at the Corona Fender factory out of 35 other strats just like it (by a very famous guitarist). It is 100% original with the exception of the strap buttons which are Schaller (strap-lok buttons). It's condition would best be described as a " light authentic relic', as its finish has naturally dulled a bit, has a few dings and scratches and the nickel plated hardware has oxidized giving it a genuine patina. The pickguard, knobs and pickup covers on this15 year old guitar has also yellowed quite a bit, adding to its vintage appearance. This guitar's nitro celullose alder body has nice deep body contours and the guitar weighs in at a very light weight of just over 7 1/2 lbs. (7 lbs 9 oz). Its tone is incredible and is easily among the nicest sounding reissues that I've ever heard. The control cavity has been painted with conductive paint (see photos), to minmize hum, but otherwise the guitar is 100% original. The neck is arrow straight and has little or no fret wear  (the guitar was only used in a recording studio).  It comes with its original extra tremolo springs, 3-way switch (the guitar had a 5-way in it installed at the factory when it was picked up), bridge cover and tremolo arm (never used), as well as its original manual and documentation. These reissue strats now retail at  $2430.00 and have a street price of $1939.00, but you can buy this nicely aged one for only $1199.00 with free shipping in the ContUSA. I do not have its original case, but the guitar will come shipped with a Fender deluxe gig bag.

.......................Okay, enough with the description, I'll let the photos tell the rest (and there are alots of them below):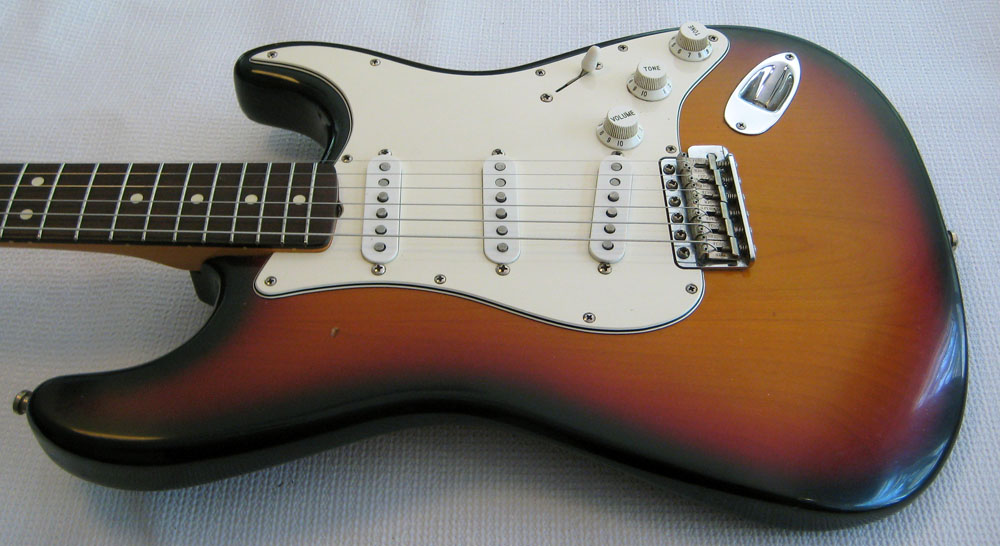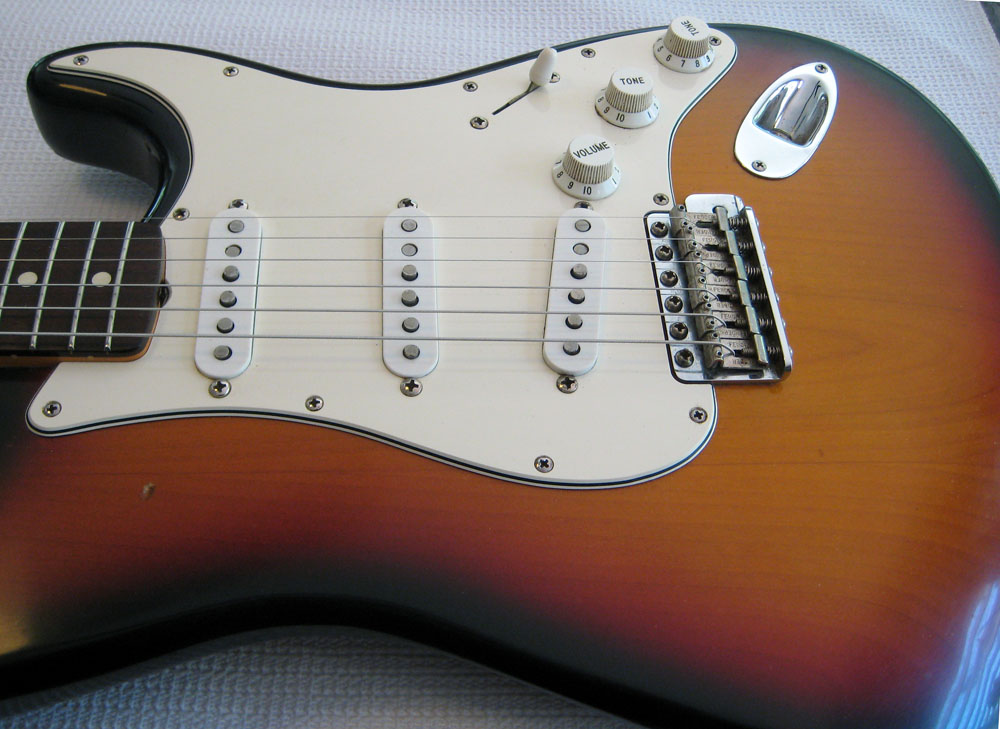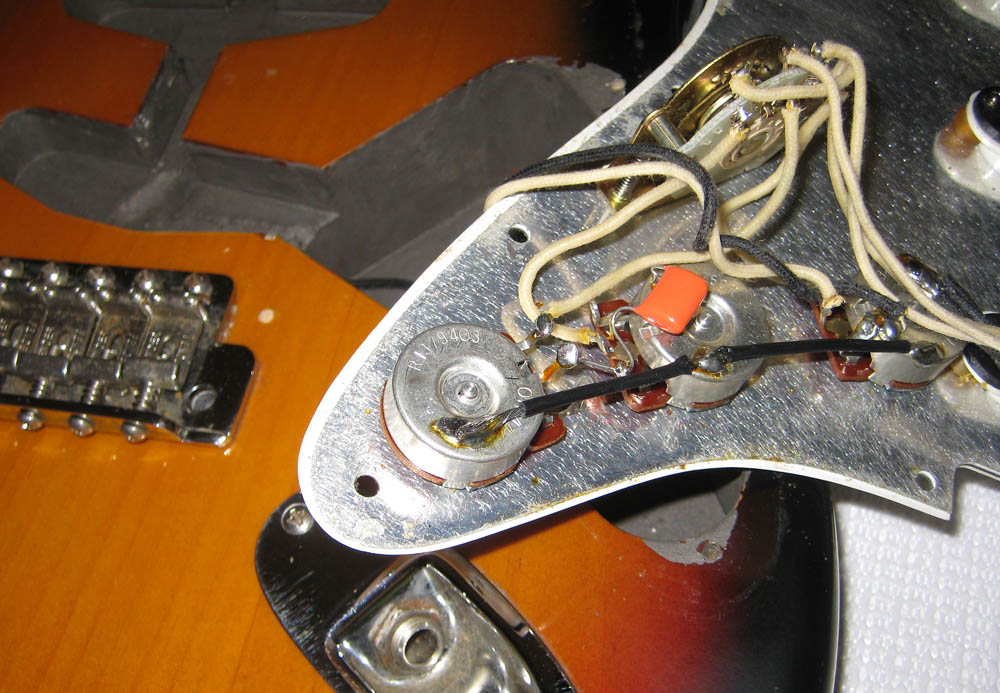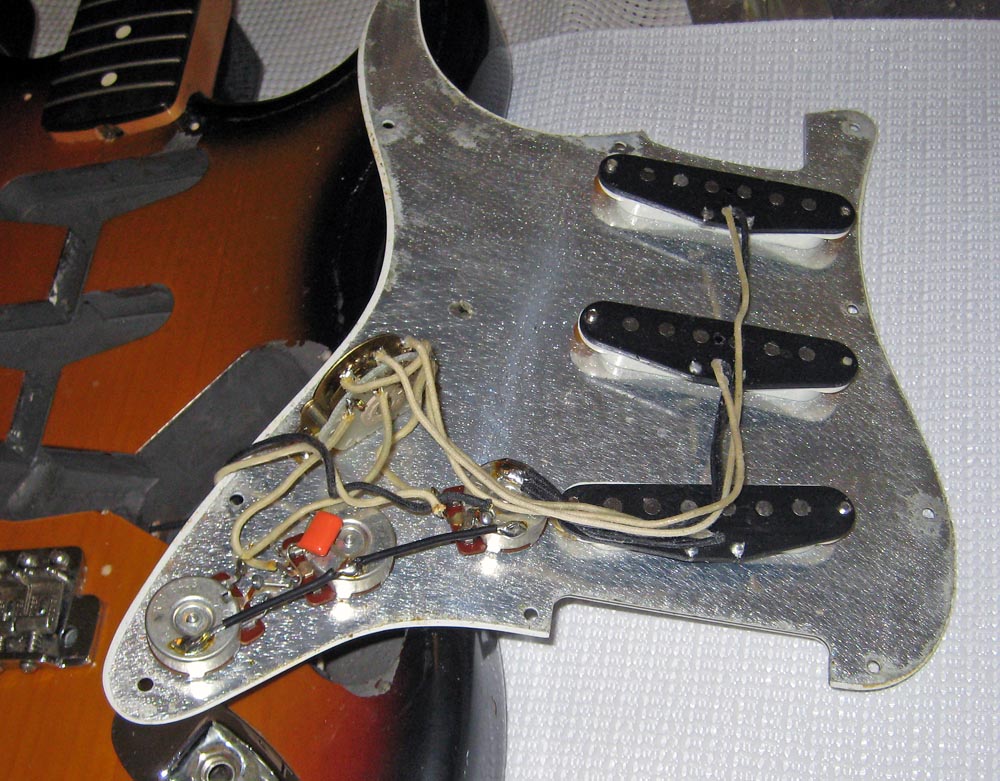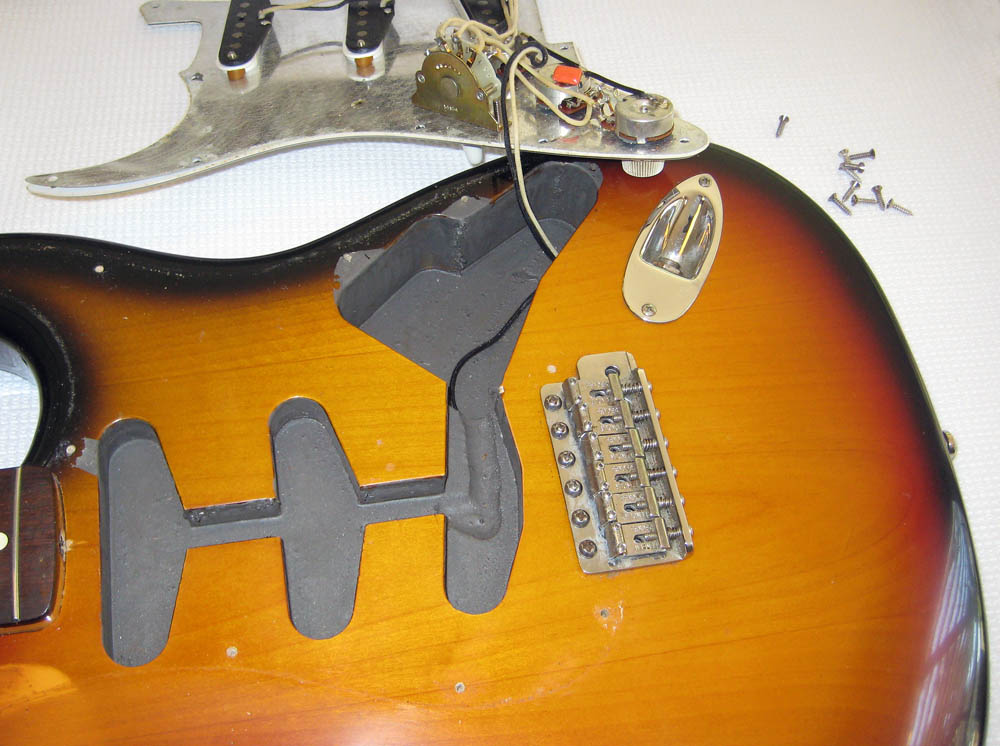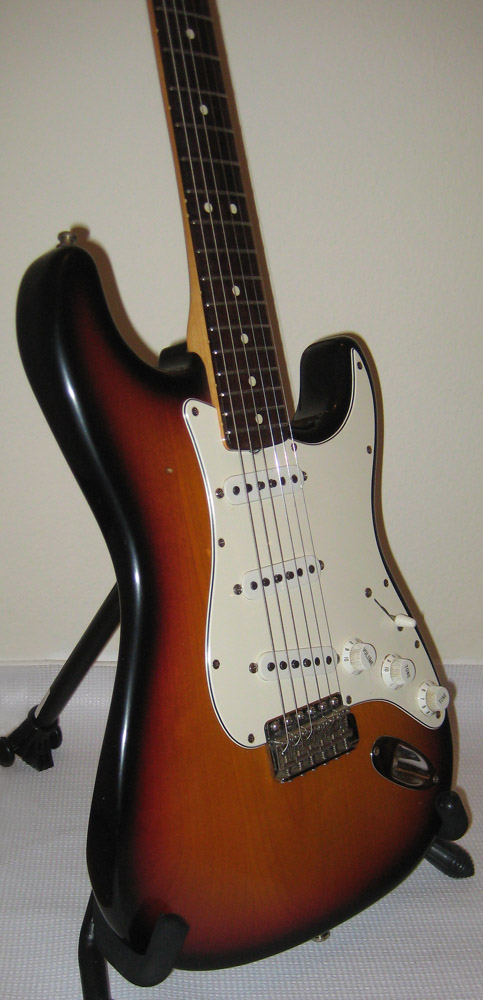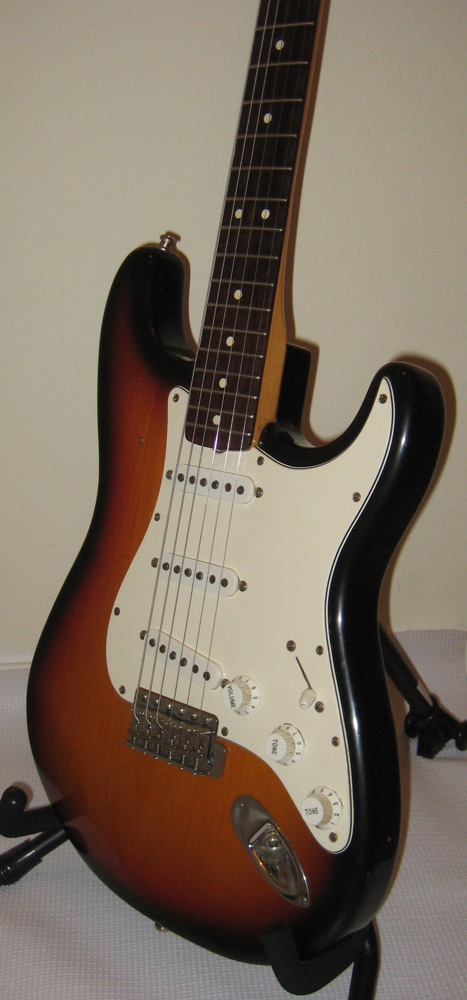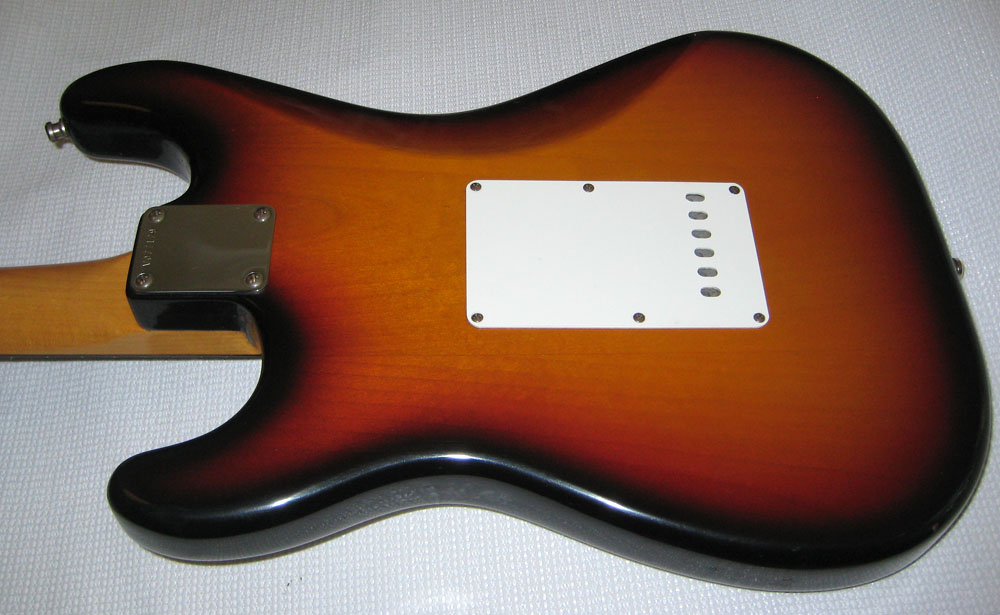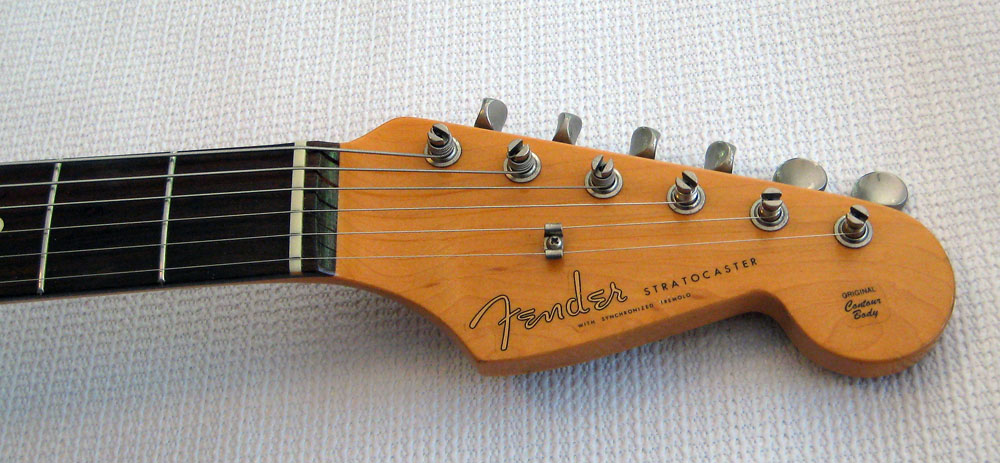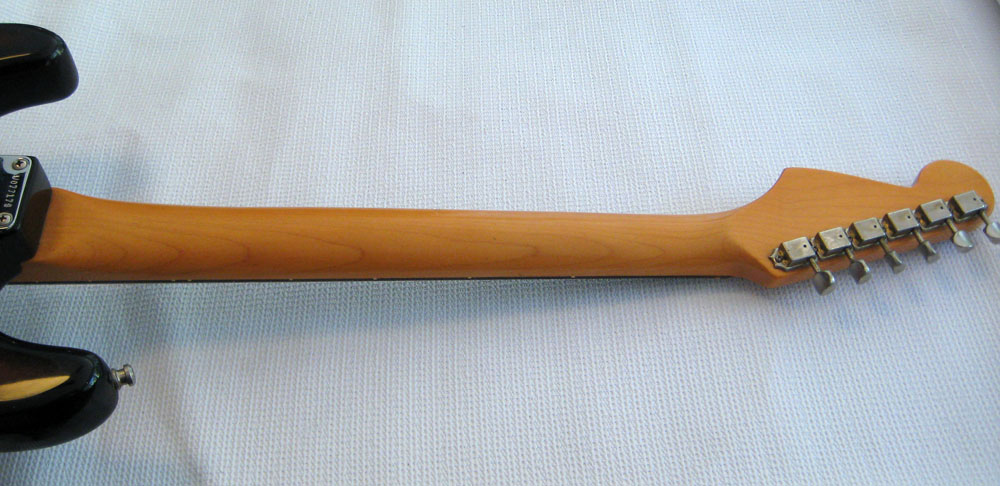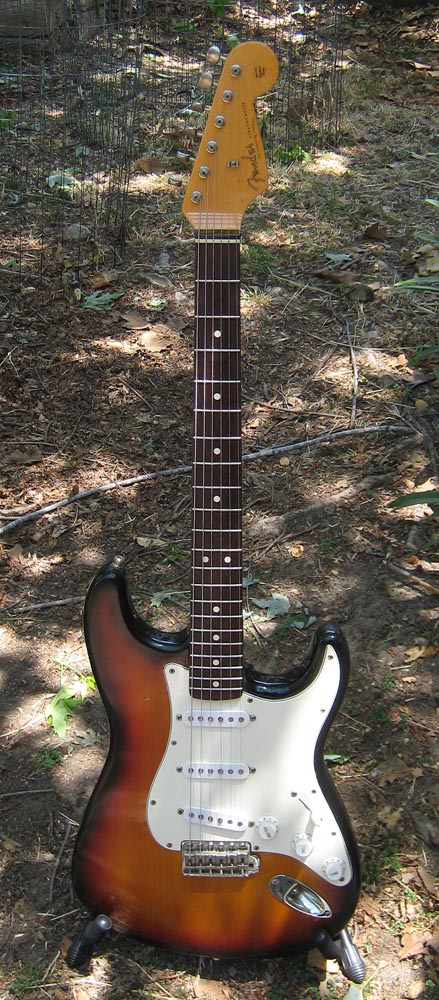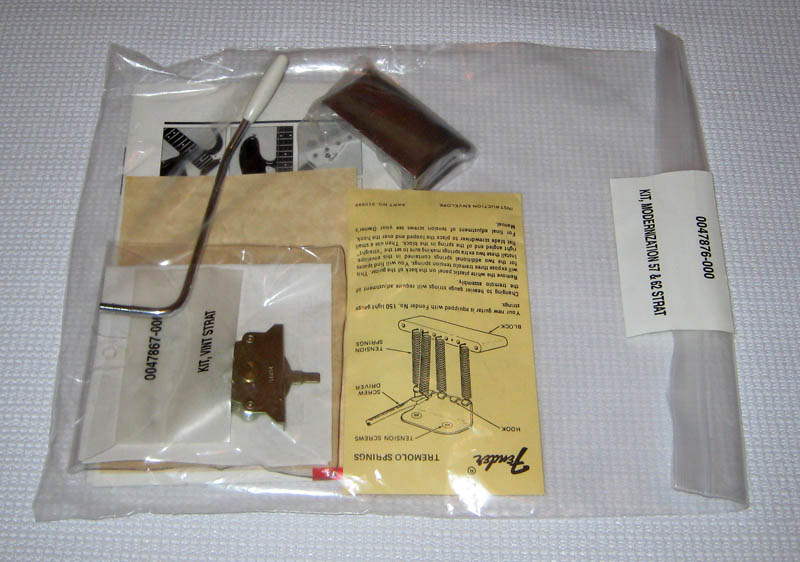 Closeup of potentiometers showing CTS date code of 3 rd week of 1994 and factory wired 5 way switch:

Picture showing shielded cavity painted with conductive paint:

Original documentation, manual, 3 way switch, tremolo springs, tremolo arm, and bridge cover:

$1099.00

w/free shipping

in the ContUSA

SOLD!