From my collection of vintage Ampegs, I am offering this beautiful 1974 Ampeg V4 amplifier head for sale. It has been completely restored both electronically and cosmetically and brought back to new factory specifications. This the last year of the series 1 V4 amps, and is highly acclaimed for its strong yet sweet sound as either a guitar or bass amp. It has a selectable output of either 8, 4 or 2 ohms.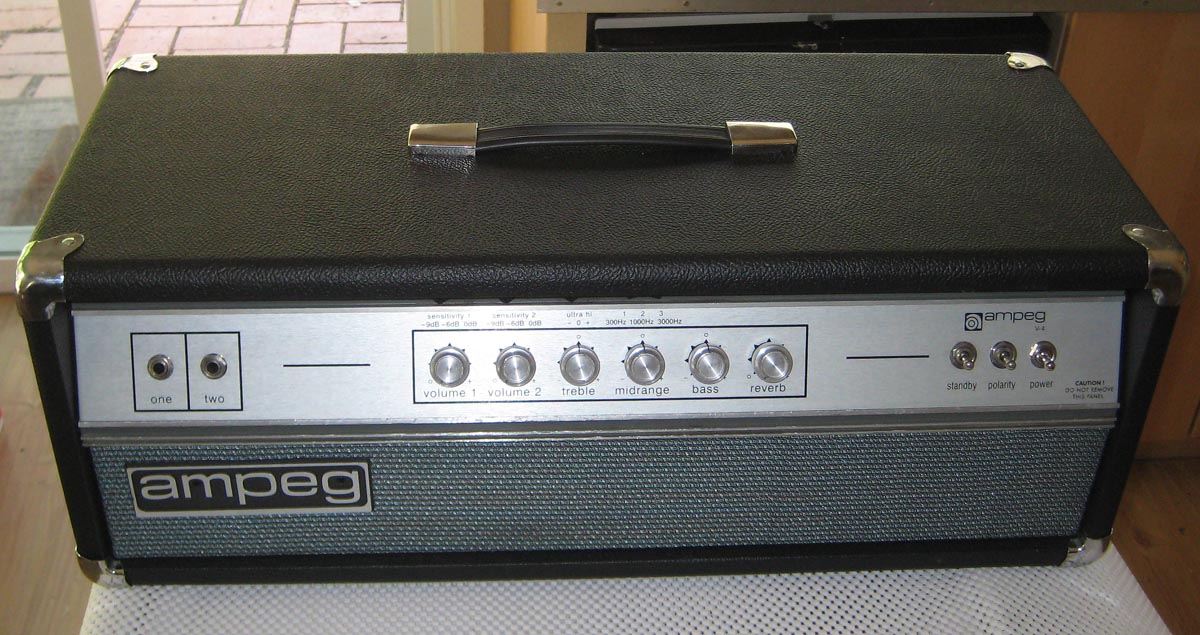 As with all of my amps, every single component was tested, and if any were found to be out of tolerance, were replaced with quality USA parts that meet or exceed the originals. All three multi-section filter capacitors were replaced with brand new "CP Manufacturing" caps, made on the original Mallory equipment. An additional USA Sprague Atom 40 uf cap was also replaced to complete the filter section. As a matter of fact, every electrolytic capacitor in this amp has been replaced. This amp has both of its original power and output transformers.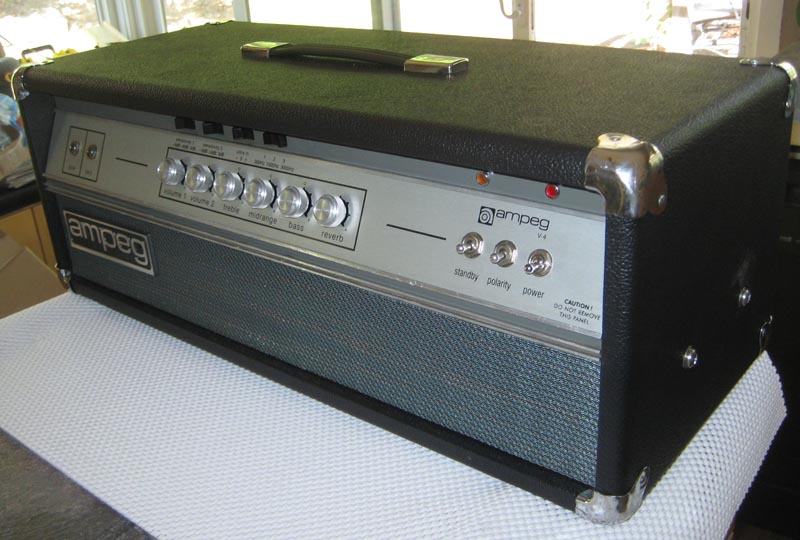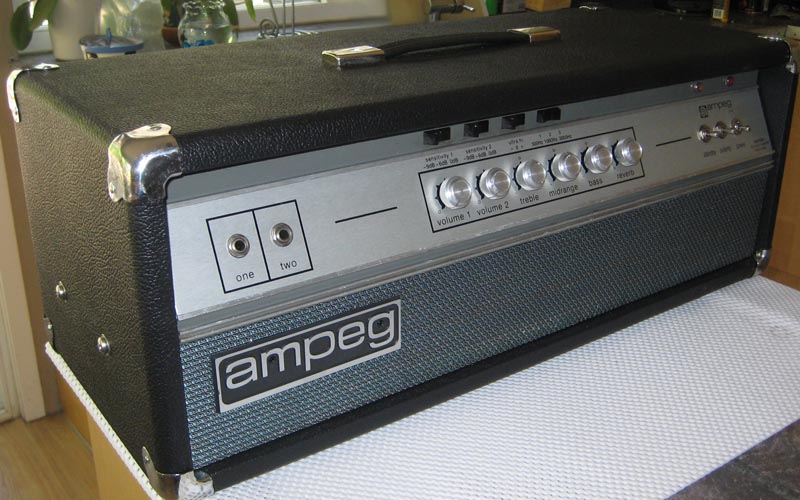 All of the tubes are made in USA (RCA, Philips and GE) and are either NOS or ones that test as new, including four matched 7027A's for the output section. All pots, jacks, switches and tube sockets were cleaned with Caig DeOxit. No expense was spared to make this amp perform exactly as new.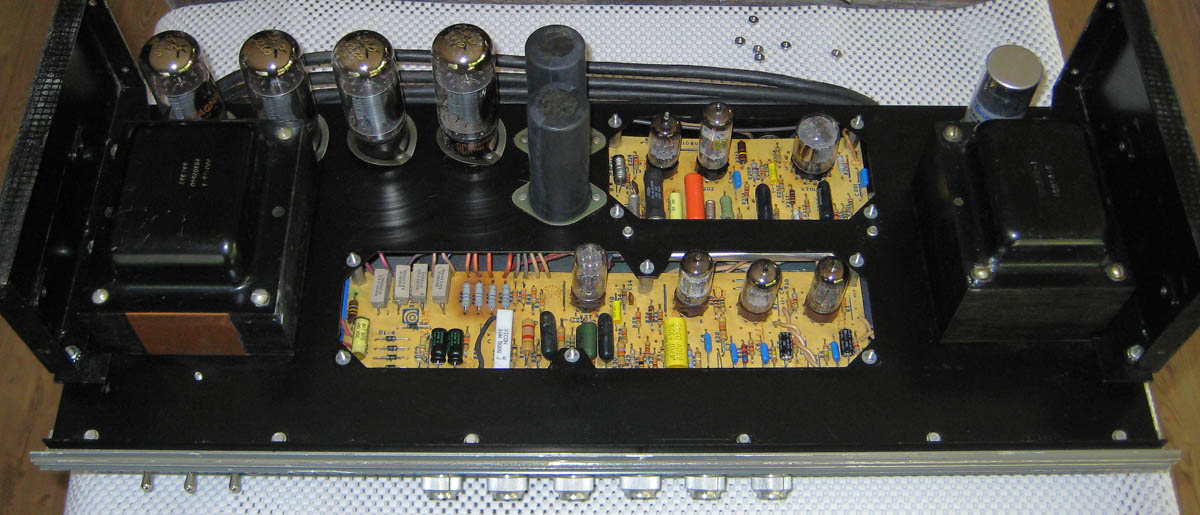 This amp was placed on a scope and thoroughly tested for full power output of 108 watts RMS with no distortion. Their shock mounted chassis reduces the vibration to the tubes when placed on a speaker cabinet. A new Accutronics reverb tank has also been installed, and this amp still has its "reverb lock" that clamps the reverb tank to protect it in transit.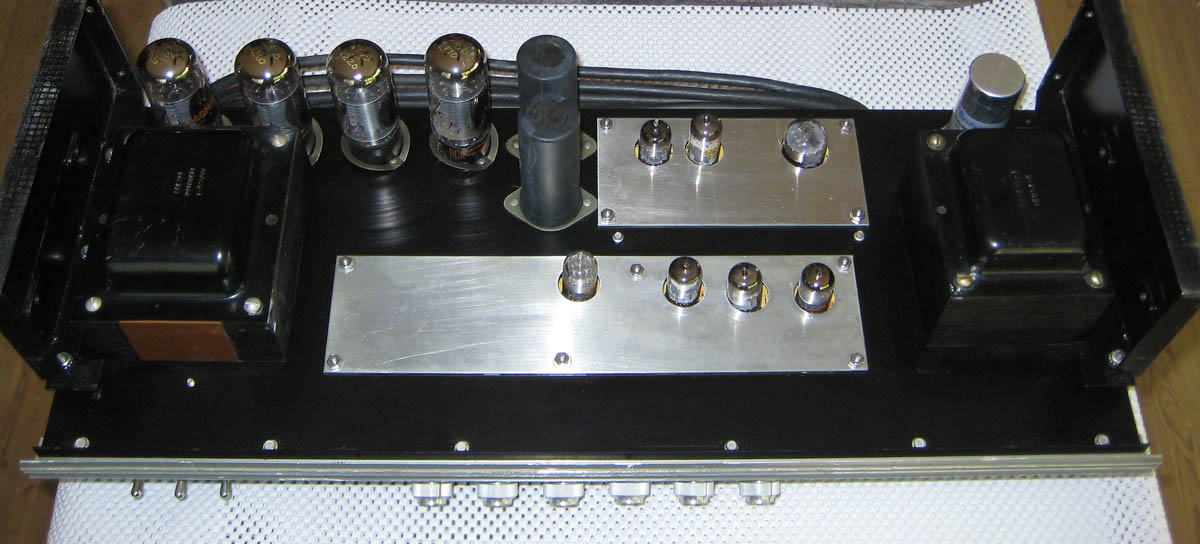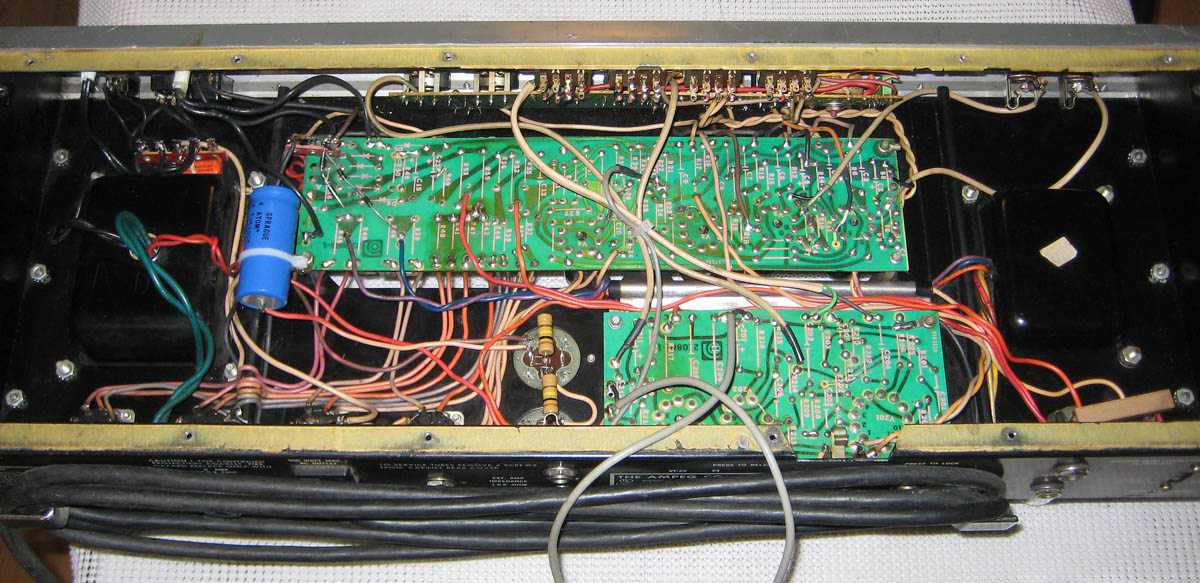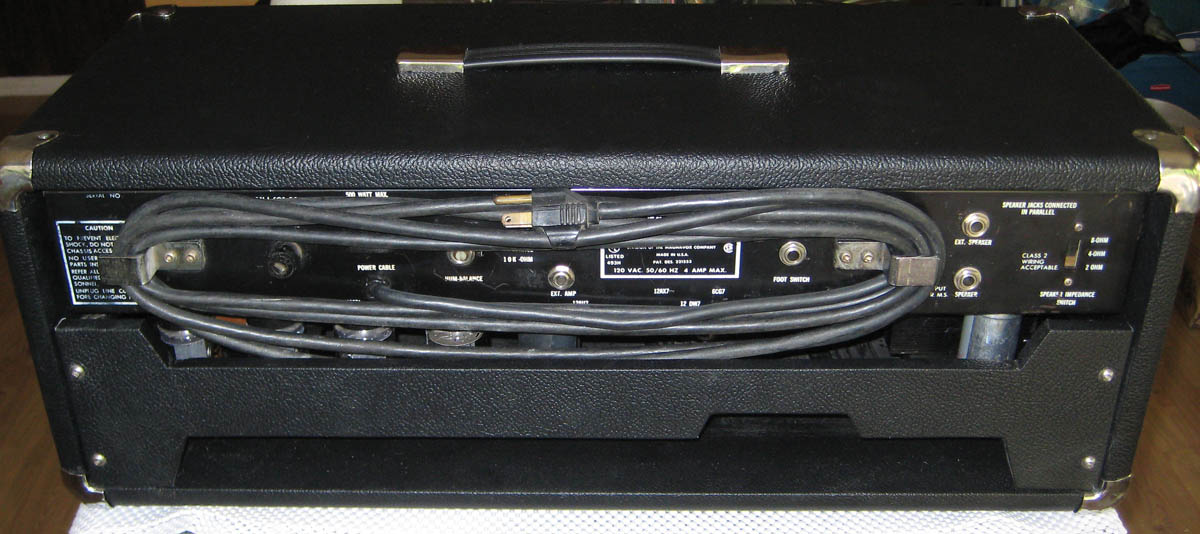 As part of the "cosmetic" restoration, the cabinet has been prefessionally re-tolexed and new vintage Ampeg grillcloth installed. It has four new rubber feet and a brand new aluminum faceplate, as many of these old V4's front panel's lettering becomes worn off.  The original corners were cleaned and re-installed.

Here's a picture of the three V4's that I currently own: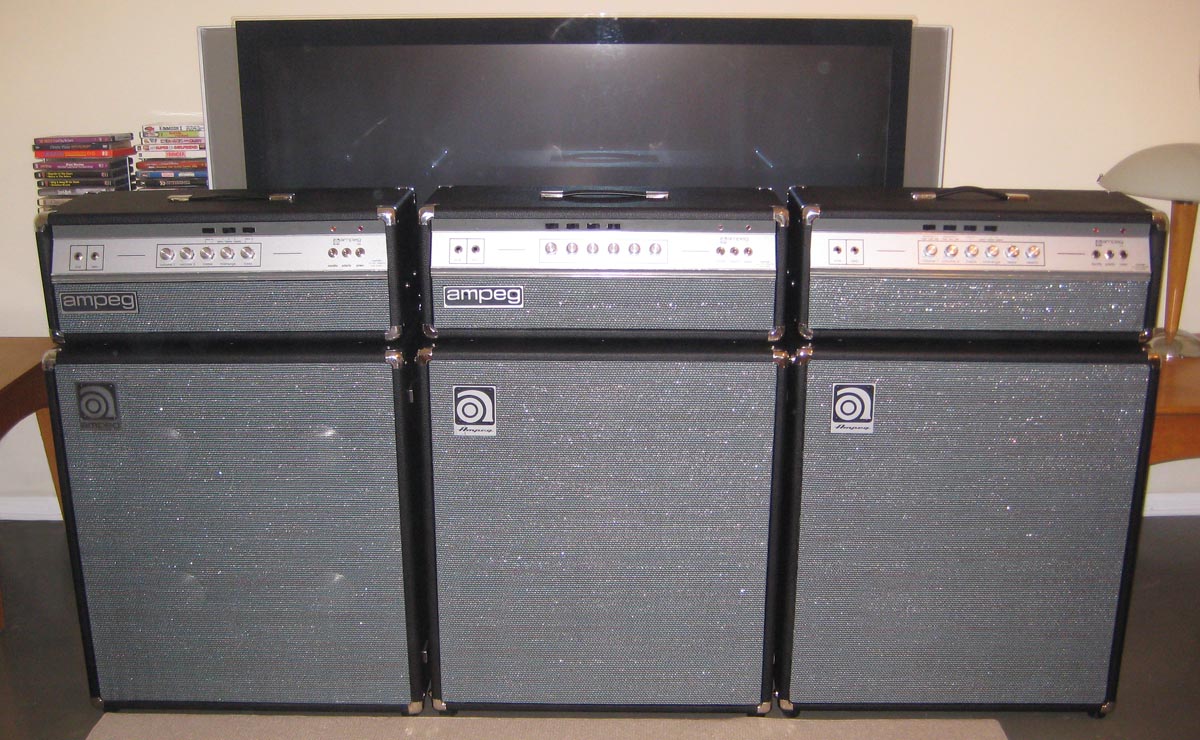 $999.00

+ actual shipping

NOTE: the paypal checkout system does not calculate any shipping fees. After purchasing this amp, once I have your shipping address, I will send you a separate invoice for the actual shipping fees (your choice of UPS or FEDEX)

(I do not charge any fees for carefully packing this amplifier)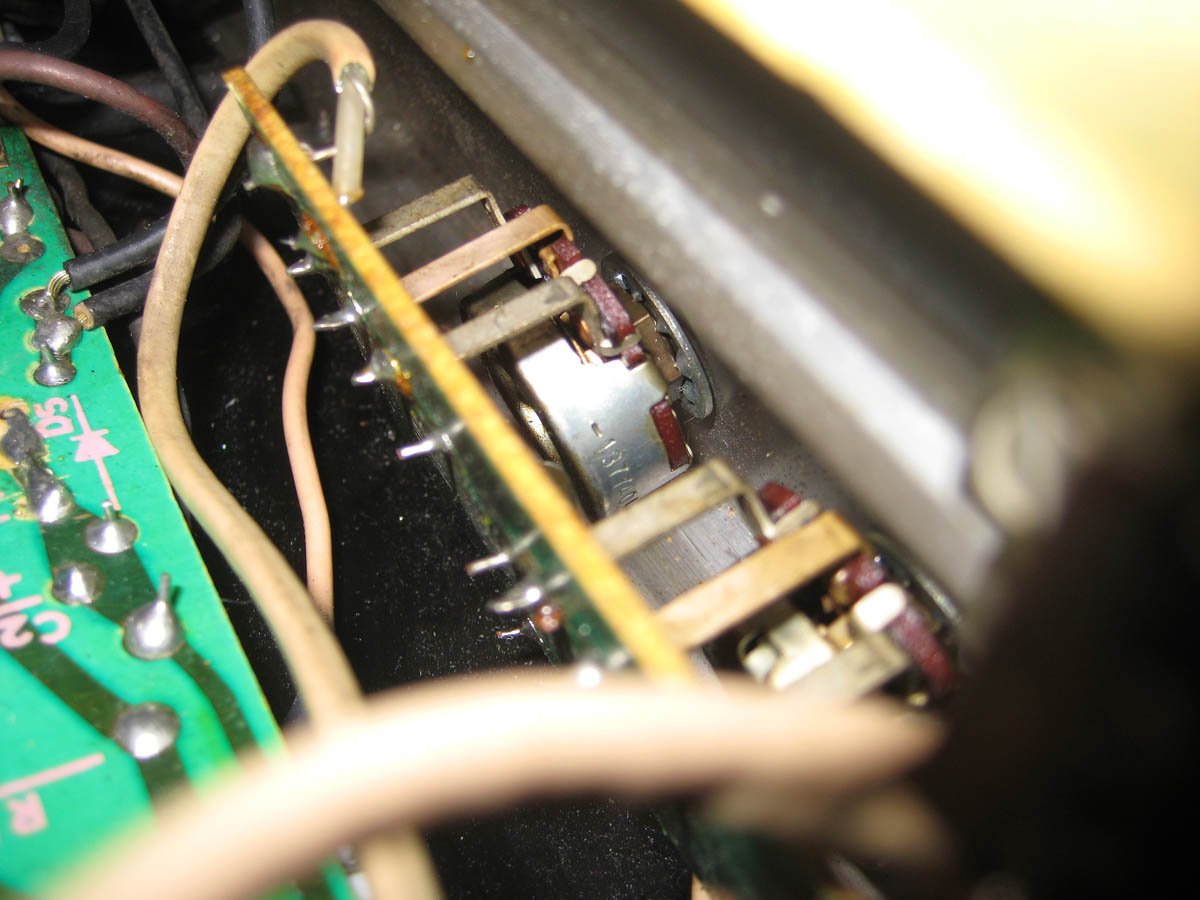 Here's a closeup pic of the date code on one of the CTS potentiometers, making it an early 1974 amplifier: