1970 Ampeg V4 Cabinet  SOLD!

(scroll to the bottom of the page to purchase it)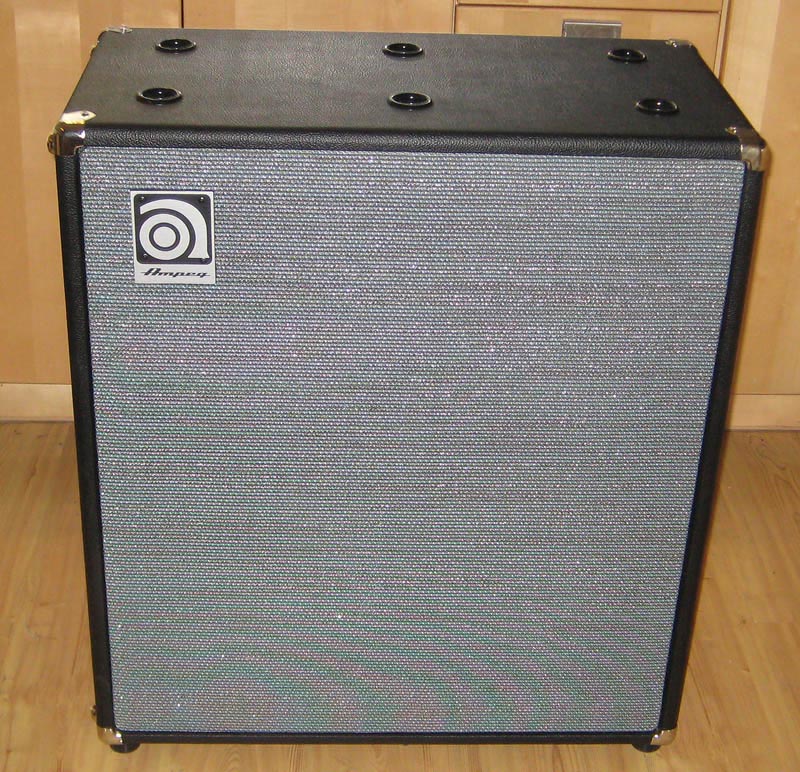 From my collection of vintage Ampegs, I am offering this  1970 Ampeg V4  4x12   200 watt speaker cabinet  for sale. This cab has all four 12" vintage Ampeg/Eminence heavy duty speakers  that have all been reconed by Orange County Speaker (factory authorized)  .It has been completely restored cosmetically with new tolex, vintage Ampeg grill cloth, corners, feet (rubber on bottom) and metal (on the side), feet cups, and Ampeg logo. The original 4 pin Cannon jack on the back was updated with an inlaid Neutrik "Speakon" jack . This is a great sounding speaker cabinet for guitar or bass and is 8 ohms.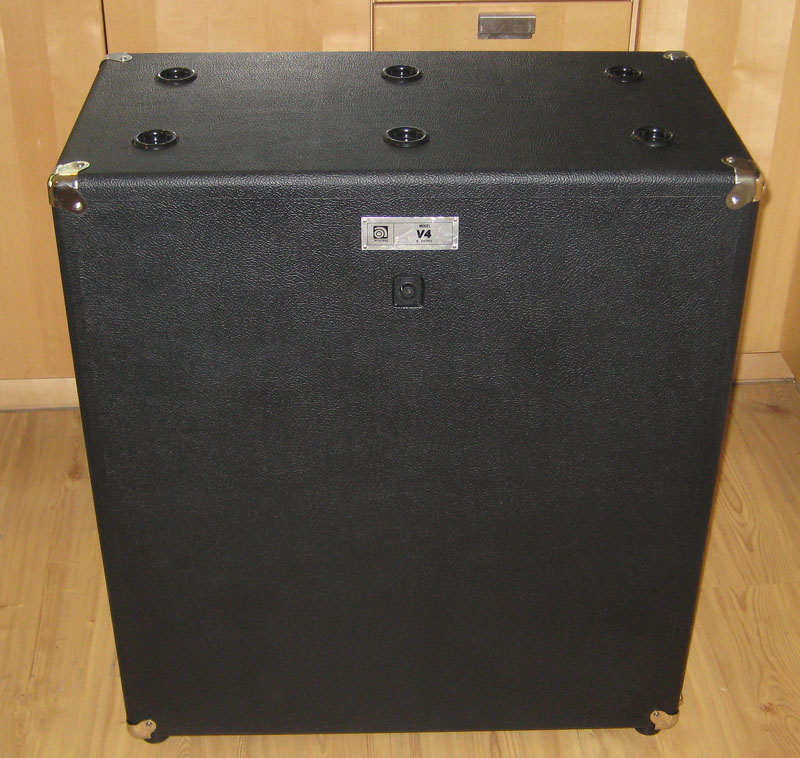 The tolex was applied in the same manner as the original method- one piece that wraps all the way around the cabinet, with a single piece covering the back.

Here you can see the interior before and after it was lined with egg-crate foam to reduce any unwanted cabinet resonance. Before I installed the foam, I checked all of the cab's glue joints to make sure none of them were loose. The speakers are  vintage original heavy duty 50 watt ceramic Eminence speakers that work perfectly with NO issues. The speakers are 8 ohms each, and wired in series/ parallel for a total cab impedance of 8 ohms. If would like it rewired to two ohms,just let me know upon checkout.

$449.00

+  $100 flat shipping in the ContUSA

Note: the cabinet with shipping will be automatically added to the checkout price

(I do not charge any fees for carefully packing this cabinet)

Local pickup is not only welcome, its preferred and FREE. or, I'll deliver it anywhere within a 50 mile radius from Thousand Oaks, California for $25.00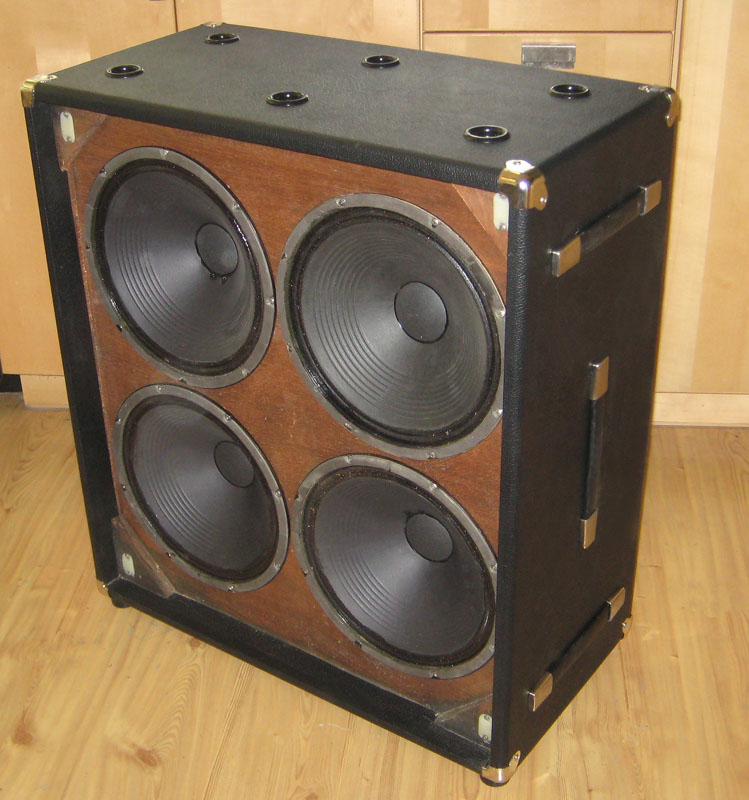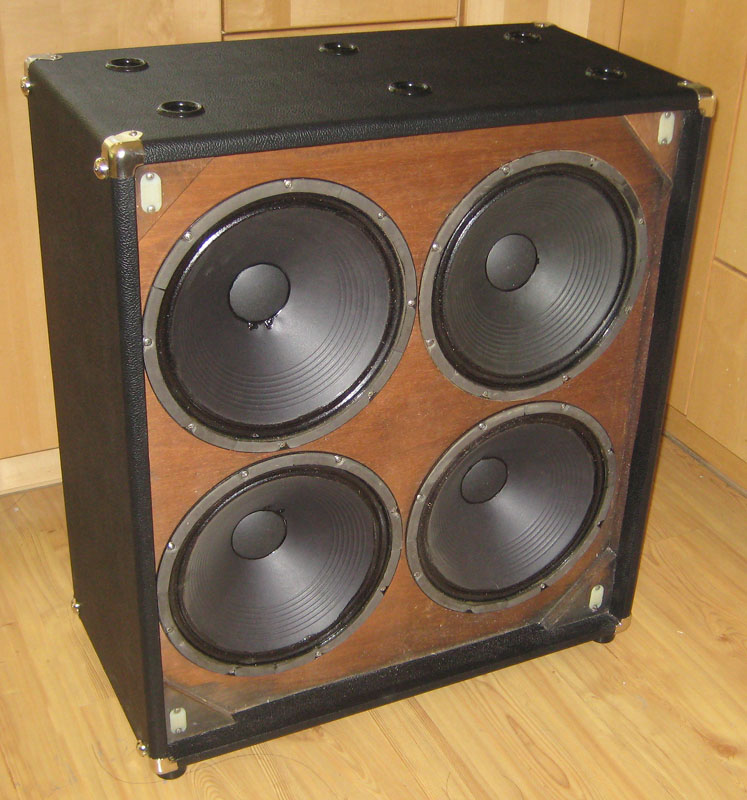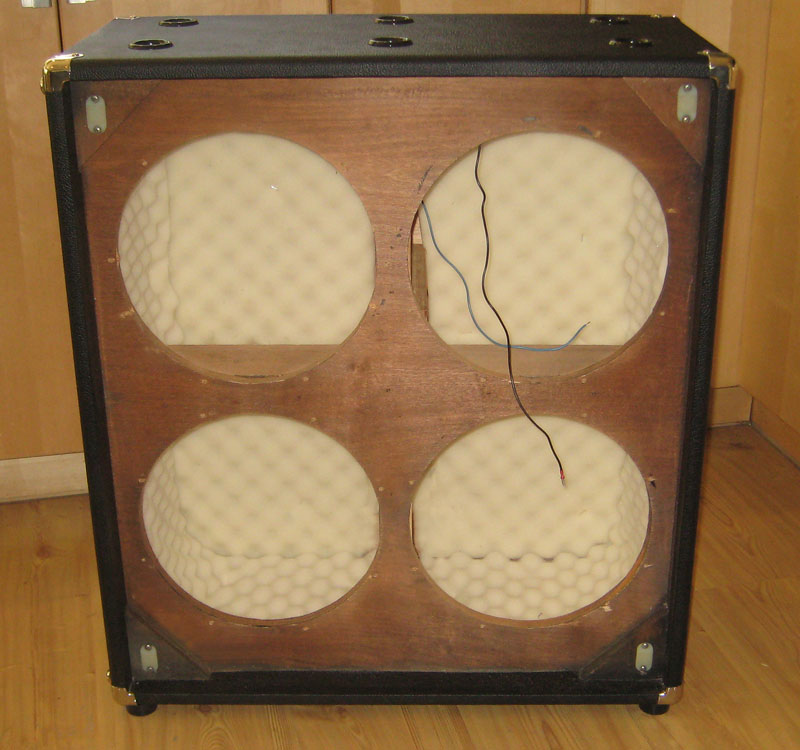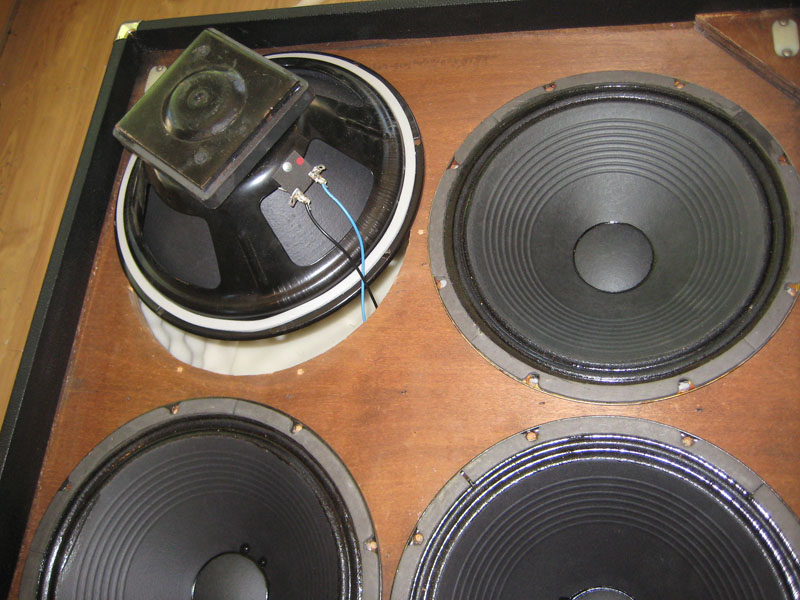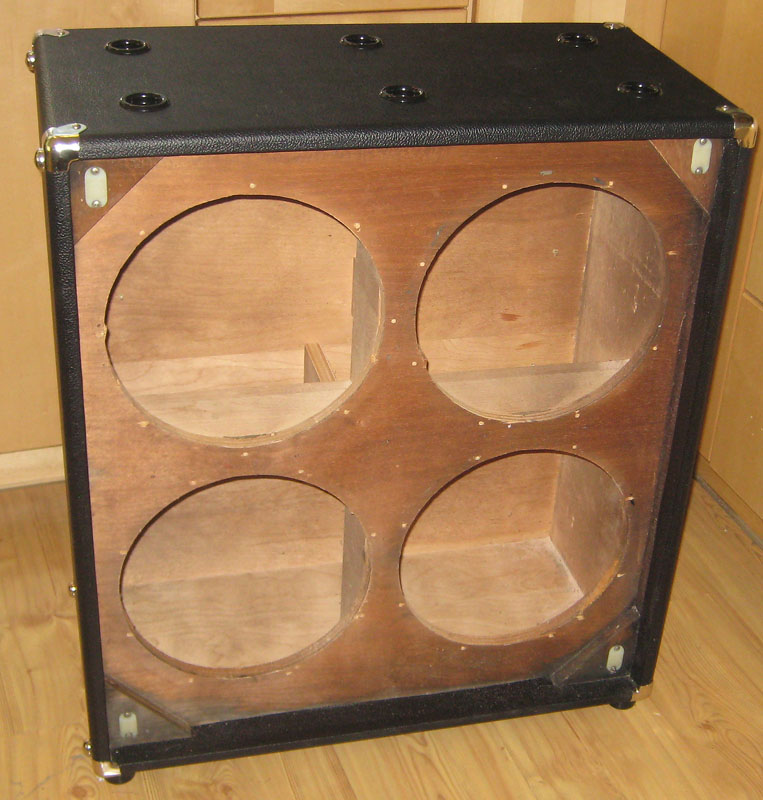 Here's a pic of the heavy duty vintage emince square magnet speakers. These vintage speakers are great for guitar, but equally great for bass. The have smooth, transparent highs, strong mids and a nice punchy low end. This is easily one of the best bass cabinets that I've ever heard- think mini-"8x10 fridge".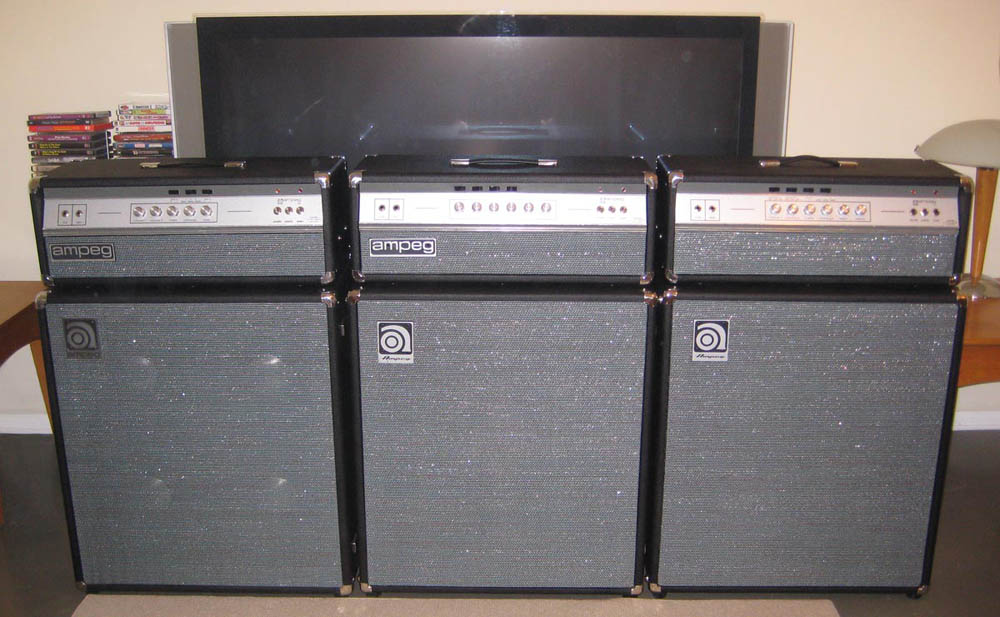 My 1972 V4B, 1974 V4 and  1970 V4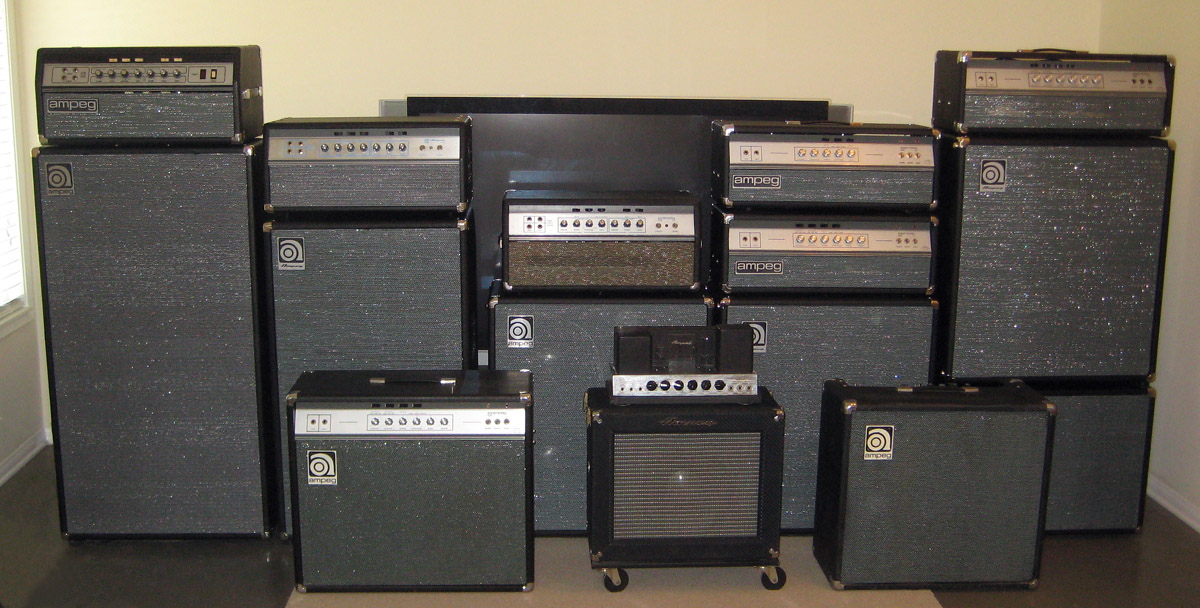 My living room full of vintage Ampeg amps