description

Brand new vintage basses, custom built to original 50's, 60's and '70's specifications.

.

philosophy

I have been building guitars and basses since 1973 and I strive to be the best  at what I do! Read the customer feedback/testimonials page to see what my clients have said about the guitars that I have built for them.

personal attention to each instrument

All assembly from start to finish is performed by me. My instruments are built one at a time and are not "cookie cutter" or assembly-line built, ensuring that each one's integrity is maintained.

client participation

To make certain that my client's needs are satisfied I , invite you  to contact me wheneveryou feel the need to  After all it's my job to make your dream bass a reality.

style

The style of my basses (and guitars) is true to their vintage counterparts. I make every possible effort for them to meet or exceed all original factory features and specifications. 

professionalism

I always seek to maintain a consistently high level of professional care and responsibility in each job and guarantee all of my work to be of the highest quality, as I know my clients would expect nothing less. Your bass is my bass..

This page was last updated: November 24, 2016

Yes, it's a 'Jazzmaster 'Bass'. This is something that I always wanted, but Fender never offered. I just completed building two of them  ( scroll down to see pics).   I am now taking orders for them, so if you'd like me to build one for you, just
email me.
For more info on the Jazzmaster click
HERE
or on it's picture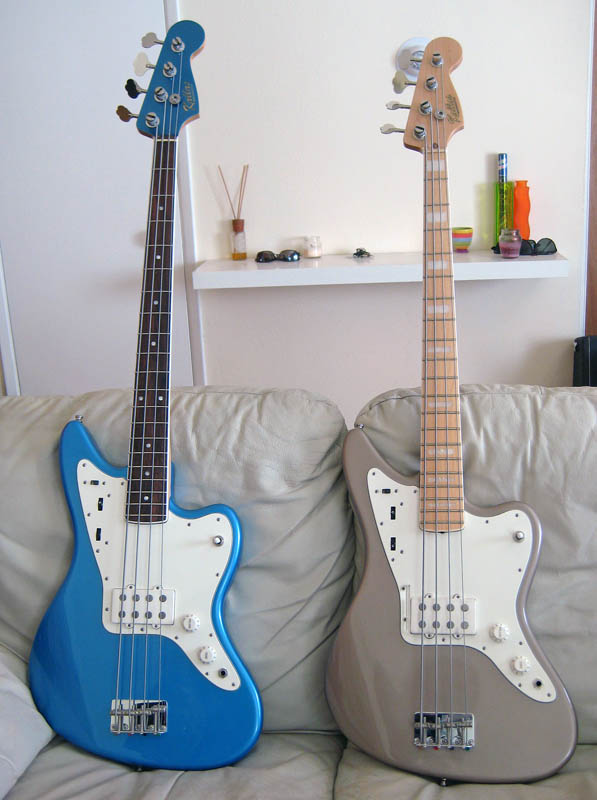 Left: Lake Placid Blue with matching headstock. pearloid dot/bound 7.25" radius rosewood fingerboard, alder body

Right: Shoreline Gold, block/bound one-piece maple 9.5" radius neck, swamp ash body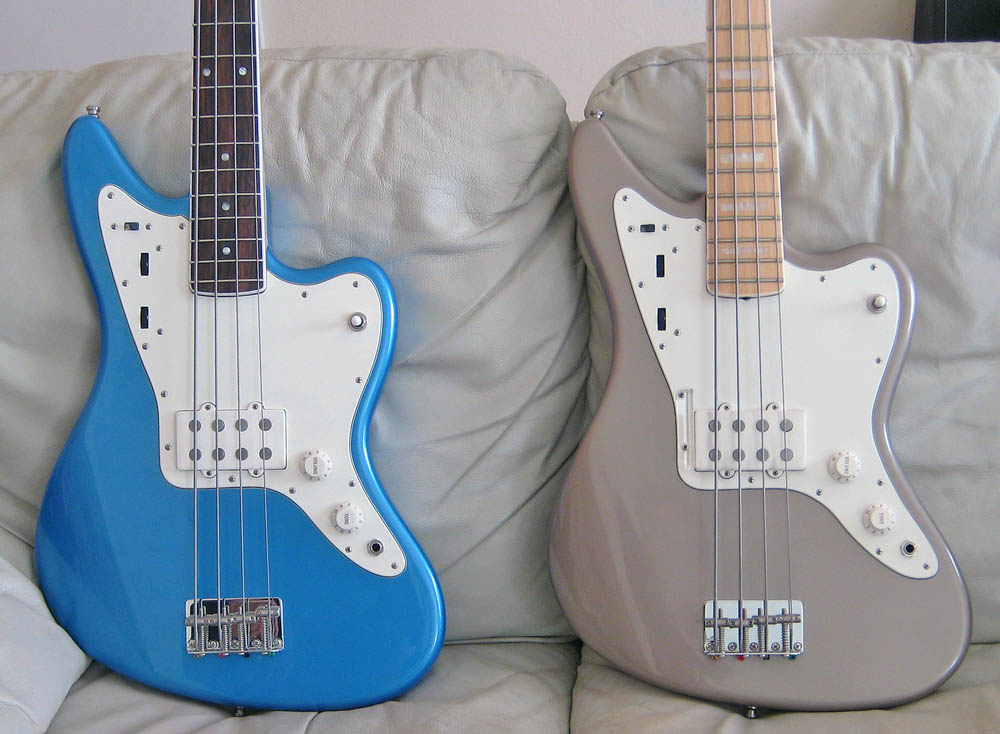 You can now order your custom bass online!


Here's a bass that I built based on the Ric 325 guitar. Just click on the pic to go to its page.

Hand Made BASS OVERDRIVE PEDALS for sale

CONSTANTLY UPDATED

BASS OVERDRIVE PEDALS page

NEW!

OTHER PEDALS page added

(Envelopes, Phasers, Filters_ Chorus